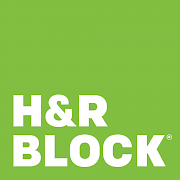 Phone1

: 541-447-5004

Web

: www.hrblock.com

Adres

:

SUMMIT REAL ESTATE BUILDING 447 NW 3RD ST PRINEVILLE, OR 97754

Category

: Accountants, CPA's

SHARE





About H&R Block Tax Services Provider Prineville:
H&R Block, founded in 1955, is one of the world's largest tax services provider offering tax preparation, audit support and business services.
We look at your life through tax…and find ways to help.
H&R Block is the world's largest tax services provider, having prepared more than 650 million tax returns since 1955. There are approximately 12,000 company-owned and franchise retail locations in all 50 states, Puerto Rico and other U.S. territories, and on U.S. military bases around the world. An H&R Block branded retail office is located within five miles of most Americans.
In fiscal 2014, H&R Block had revenues over $3.0 billion and prepared 24.2 million tax returns worldwide.
Serving taxpayers with more than 12,000 retail offices and digital tax solutions
H&R Block employs approximately 9,000 bilingual tax professionals and client service professionals
H&R Block clients prepared more than 7.6 million tax returns through our digital solutions in FY 2013
H&R Block's digital business has been serving do-it-yourself clients for more than 15 years
In 2013, H&R Block helped clients claim more than $50 billion in tax refunds, credits and other government benefits
Employing 80,000 highly trained tax professionals nationwide
Our tax professionals have access to The Tax Institute at H&R Block, staffed primarily by CPAs, Enrolled Agents, tax attorneys and former IRS agents
A typical client is served by an H&R Block tax professional with more than a decade of experience and hundreds of hours of training
Our tax professionals progress through a 14-level certification program, culminating in master tax advisor status and must complete at least 15 hours of continuing education annually
Serving the military
H&R Block has tax offices on 100 U.S. military bases around the world and continues to grow
43 percent of active, reserve and retired service members used H&R Block for tax preparation in 2012
More than 1,300 military spouses took H&R Block's Income Tax Course for free, which enables them to pursue careers as H&R Block tax preparers
History of excellence
H&R Block hasn't forgotten its Main Street roots as it's grown from a hometown company to a the leading consumer tax company, bringing tax and related solutions to clients year round. Brothers Henry W. Bloch and Richard A. Bloch founded the company in 1955 based on a culture of providing superior client service and a pledge to stand behind their work. Today, we continue to honor our past as we look at your life through tax … and find ways to help.
For more than 50 years, H & R Block has been delivering trusted tax advice. The average H & R Block client is consulted by a tax professional with more than eight years experience and 450 hours of training.
BUSINESS HOURS
Open Monday-Friday 9am to 7pm
You've come to the right place.
When it comes to tax preparation services, the H&R Block tax professionals located at 447 Nw 3rd St in Prineville, OR are here to meet all your tax needs.
Need help filing taxes, including your federal tax return and state tax return? We're here to help. Looking to find every last availabletax deduction to minimize your taxes and maximize your tax return? We're experts at it. Want the peace of mind that comes with knowing you won't have to face an audit alone? We've got your back.
Visit the H&R Block tax office at Prineville, OR and meet with one of our highly trained tax experts who can handle all your tax filing needs quickly and efficiently. Schedule an appointment today - we look forward to meeting you!
The following services are offered at this location.
Taxpayer ID (ITIN)Year Round AssistanceNotaryEmerald AdvanceTax Audit Support
Meet Our Tax Professionals
They're friendly. They're really smart. And they love taxes. But that's not all that make our Tax Pros unique. They're also highly trained. Every H&R Block Tax Professional completes over 84 hours of specialized training. And many have additional certifications and expertise in specific areas of taxes. But they all have one thing in common. They won't quit until they find every last tax deduction available to you. Come in and meet with one of our Tax Pros today.
DIANA ACKERMAN : Master Tax Advisor
How can I help you?
They're highly trained, extremely motivated, and slightly obsessive – when it comes to your taxes, that is. They're also dedicated to find every single last tax deduction you have coming. You might call them tax experts. Or tax gurus. Or superhero tax ninjas. We simply call them Tax Pros. And they're waiting to hear from you.
Professional Experience:
9 years with H&R Block, 15 years various basic accounting aspects, Data Entry, Clerical.
Educational Experiences:
H&R Block Tax Courses, Enrolled Agents Certification Course, Operations Management
Additional Certifications:
Additional Certifications
Enrolled Agent (EA)
Areas of Expertise:
Investments
Real Estate
Charitable Giving
Foreign Income
Retirement
Multi-State Income
Military
Small Business
Partnerships
Corporations
IRS/State Notices/Audits
H&R Block Tax Services Provider Prineville Map: