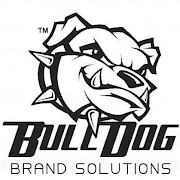 Phone1

: 541-362-1593

Web

: www.bulldogbrandsolutions.com

Adres

:

811 N Main St. Prineville, OR 97754 United States

Category

: Advertising, Media

SHARE





About BullDog Brand Solutions, LLC:
BullDog Brand Solutions mission is simple. We provide our clients with consistent marketing strategy across all marketing platforms. We do this by managing all or part of a clients Brand. From Printing, Web, Ad Specialties, Social Media, Design, Concept Creation and so much more.
BullDog Brand Solutions is a one stop shop for everything your business needs. Design services, printing, embroidery, screen printing and more.
BullDog is dedicated to our clients. We have failed and we have succeeded. We know what will work for the long run and what is just a short term solution.

BullDog started with one goal in mind. To give our clients a high end product at a lower cost. We consolidated all your marketing needs under one roof to be able to give you a consistent Brand across every marketing platform.
Design, Printing, Promotional Products, Corporate Apparel, Screen Printing, Embroidery, Banners, and Web
BullDog Brand Solutions, LLC Map:
BullDog Brand Solutions, LLC Facebook Page: