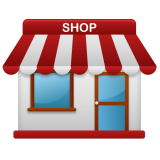 Phone1

: 541-233-7894

Web

: prinevillepeople.blogspot.com.tr

Adres

:

3034 Ponderosa Ln Prineville Oregon 97754

Category

: Advertising, Media

SHARE





About Jakie Spring Media LLC:
Jakie Spring Media, LLC is a media services company specializing in video production, public relations, and podcasting. Owner Bill Mintiens is fascinated by the many interesting people who call Crook County home. Have a suggestion for an interesting guest? Email him! jakiespringmedia@gmail.com
Bill Mintiens : Strategic communications to target audiences.Co-Owner of Jakie Spring Media, a public relations company that specializes in enhancing relationships between organizations and their publics
U.Mass, Amherst: Marketing/Business

Northern AZ Univ., Flagstaff: Education
Strategic communications include podcasting, journalism, video, and social media.
Jakie Spring Media LLC Map:
Jakie Spring Media LLC Facebook Page: