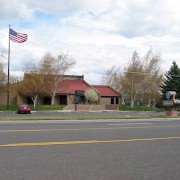 Phone1

: 541-416-9663

Web

: www.donlwood.com

Adres

:

395 NE Elm St, Prineville, OR 97754

Category

: Architects & Design Companies

SHARE





About Architect Don L Wood LLC:
Realism combined with Imagination
Architect Don L. Wood, LLC provides architectural consulting services for a wide variety of building projects throughout the Pacific Northwest. Let us help you meet budgets, sort out what you need vs what you want, and incorporate Green Building Practices. We excel at projects with problems that no one else could solve.
Four decades of Sustainable Design
We were green before others even understood the concept. We pride ourselves on our almost four decades of experience in eco-design, solar design, materials efficiency, projects that successfully focus on environmental, economic, ethical and social considerations. We have a great history of keeping these issues in the forefront during the Project, including during construction.
Remodels
Planning to remodel? We offer remodeling and restoration services for homes, commercial and institutional buildings.
Project Management
We can manage your project from after that first brainstorm idea all the way through construction closeout. We have developed excellent working relationships with a number of local contractors that can provide excellent service as well as excellent price.
Crook County High School - 1964 · Prineville, Oregon
University of Oregon - Eugene, Oregon
Architect Don L Wood LLC Video:
Architect Don L Wood LLC Map:
Architect Don L Wood LLC Facebook Page: