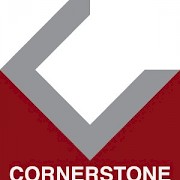 Phone1

: 541-236-8236

Web

: cornerstonedd.com

Adres

:

674 NE Fieldstone Lane Prineville, OR 97754

Category

: Architects & Design Companies

SHARE





About Cornerstone Drafting and Design LLC:
Take a look at what we have done and let us know how we can help design your next project.
Are you thinking about building a home, business, or agricultural structure? Remodeling? Then you have come to the right place. We provide architectural related design services for Residential, Commercial and Agriculture.
We will come to you, give us a call or send us an email to setup up an appointment today!
Serving Central Oregon for all your Residential, Commercial and Agricultural building design needs. Save time, money and your sanity... Let us design your next project.
Owner: Scott Kuyper
Cornerstone Drafting and Design LLC Map:
Cornerstone Drafting and Design LLC Facebook Page: