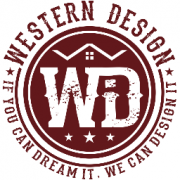 Phone1

: 541-447-3341

Phone2

:

877-419-4434

Web

: westerndesignintl.houzz.com

Adres

:

317 NW Locust Ave, Prineville, OR 97754

Category

: Architects & Design Companies

SHARE





About Western Design International:
If you are interested in working with us, send us a message or give us a call.
We can be reached toll free at 877-419-4434 or locally at the number below.
At Western Design Intl. we strive to turn your Dreams into Reality. For over 25 years our motto has been "If You Can Dream It, We Can Design It!" Whether you're building new, or renovating, we provide you with design solutions to fit your specific needs.

We are a custom home design firm specializing in the pacific NW Lodge, Timber Frame, rustic ranch style projects. Blending rustic with functional elegance to create a timeless warm inviting house you'll love to call home.

We not only have the job of turning your dream home into a functional, structurally sound, energy efficient and beautiful home… we coordinate all the "ins and outs" of the building industry. How? Everyone in our office has worn the tool belt at one time or another and understands construction from the builder's point of view. Even more than that, we have a nationally certified building inspector and plans examiner on staff; this allows us to keep up to date with the weekly changing interpretations and rulings of building codes.

We are not only the premier design team in Central Oregon, but we have projects across the northwest, the US and even overseas in places such as Japan.
Our Philosophy
We believe that timeless, enduring architectural design enriches not only the lives of the people that live in the home but also enriches the land and surroundings. Fusing family, lifestyle, land, and community with inspired architecture.

We take to heart words and phrases like, "Timeless","Architectural Integrity and Permanence", "Cohesive with Nature", and"Authenticity". These are essential ingredients, that when blended correctly,create homes that truly stand out from the rest.

Our goal is to fuse the timeless design of the historic, rustic American west home with today's modern, contemporary and sustainable features,without sacrificing the warmth, charm and essence of the historic American west home.

The complex relationships of the old American west home and the new modern and contemporary styles can be orchestrated not only into a functional architectural style that is part of a community, but can also impart authenticity. This authenticity embodies diversity, honesty, creative tension,cultural continuity, and sustainability.

Creating homes that have timeless, enduring value.
Featured Projects
Brasada Ranch Home Design 2 Story with Open Loft
Brasada Ranch Resort Lot 381 Home Design
Brasada Ranch Resort – Rimrock 1 story Cabin with Lock-offs (for rental)
Rabbit Hill Ranch
The Old Keystone Ranch | Refined Yet Rustic Western Ranch Home
Chateau Herbe
Western Design International Map:
Western Design International Facebook Page: