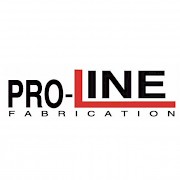 Phone1

: 541-447-4555

Web

: prolinefab.com

Adres

:

1440 SW Tom McAll Rd, Prineville, OR 97754

Category

: Auto Parts, Repair, Tire

SHARE





About Proline Fabrication Inc Truck Parts:
Bumpers, flatbeds, cab guards, trailers, bale feeders, metal works, and any kind custom work in between! Work Hard? Play Hard? We've Got You Covered!
Proline Fabrication began over 20 years ago with the goal of creating hard use products for the ranching and farming community. Proline's owner Dean Pettyjohn started the business in 1988 in the shop at his home. After building a reputation for providing products that stood the test of time and held up to the rigors of hard use, the demand began to grow. In 2007 Dean moved his operation to his present day fabrication facility in Prineville, Oregon and the demand spread across the northwest. In 2010 Dean opened a second location (Bighorn Proline) in Powell, Wyoming.
Today Proline Fabrication offers their products through both locations, and a network of dealers across the northwest. Proline bumpers, flat beds, and other products can be seen on farm and ranch vehicles as well as hunting and recreation vehicles across the northwest. Proline products consistently outlast the vehicles they are installed on and many of his flat beds and bumpers have now seen service on several generations of vehicles.
Stop by or contact Proline today to learn more about the company and their products. Thanks for visiting Proline's online home!
PRODUCTS
Proline Bumpers, Flat Beds, Cab Guards, and Truck Accessories
Proline manufactures and installs some of the best cab guards, bumpers, flat beds, and truck accessories on the market today. Everything Proline sells and installs is designed to look great while standing up to the demands of ranching, farming, and outdoors lifestyles.
Flat Beds

Bumpers

Cab Guards

Accessories

Utility Trailers

Custom Work
Installation
Proline will remove your factory installed parts and install our Proline replacement parts and accessories. In most cases our standard pricing includes complete installation. Our installation includes any lighting and wiring necessary for your product to be fully functional when you leave our facility.
Service and Maintenance
Proline can maintain, repair, and service any of the products we carry. Contact us to schedule service, maintenance, or repair work.
Lighting Repairs
Wiring Repairs
Mechanical
Proline Fabrication Inc Truck Parts Map:
Proline Fabrication Inc Truck Parts Facebook Page: