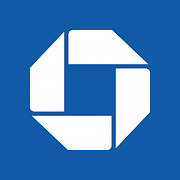 Phone1

: 541-447-3821

Web

: www.chase.com

Adres

:

550 NE 3rd St, Prineville, OR 97754

Category

: Bank, Loan Agency, Credit Union

SHARE





About Chase Bank:
Chase is the U.S. consumer and commercial banking business of JPMorgan Chase & Co. (NYSE: JPM), a leading global financial services firm with assets of $2.5 trillion and operations around the world.

Chase serves more than 65 million consumers and 4 million small businesses with a broad range of financial services, including personal banking, small business lending, mortgages, credit cards, payments, auto financing and investment advice.

We build lifelong relationships with our customers by making their lives easier and their communities better. We start with the simple theory that if we treat people well, they will want to do more business with us.
Winner of unprecedented five TNS Choice awards in Consumer and Premier Banking (2014)
#1 Small Business Association (SBA) lender for four years in a row (2010-2013)
Currently ranked "Highest in Customer Satisfaction with Retail Banking in Florida and Small Business Banking in the South, West, and Midwest Regions" by J.D. Power
"Best Mobile App", MONEY Magazine - Nov. 2013
Credit cards, checking accounts, debit and reloadable cards, savings & CDs, small business lending and deposits, auto loans, mortgage, home equity, planning & investments, Chase Private Client, online banking, mobile banking, business banking, commercial banking, merchant serviices
Checking Accounts
Choose the checking account that works best for you. Make purchases with your debit card, and bank from almost anywhere with your phone, tablet or computer and at our 15,500 Chase ATMs and 5,400 branches nationwide.
Savings Accounts and CDs
It's never too early to begin saving. Talk with a banker to see how savings accountsand CDs help you put money aside.
Credit Cards
Choose from our Chasecredit cards to help you buy what you need. Many offer rewards that can be redeemed for cash back, or for rewards at companies like Disney, Marriott, Hyatt, United or Southwest Airlines. We can help you find thecredit card that matches your lifestyle.
Mortgages
Buy or refinance your home with a mortgage from Chase. Look up today's mortgage rates and figure out what you can afford with ourmortgage calculator.
Home Equity Line of Credit
You might be able to use a portion of your home's value to spruce it up or pay other bills with a Home Equity Line of Credit. To find out if you may be eligible for a HELOC, use our HELOC calculator and other resources before you apply.
Auto Loans
You can apply for a car loanbefore you shop. There's no application fee, and our personal checking customers get a rate discount. Look up our current auto loan rates and cruise through our car loan calculator.
Planning & Investments
Whether you're starting to invest or want to review your plan, a financial advisor can develop a strategy for reaching your goals.
Chase Private Client
Ask us about Chase Private Client, a unique level of service that combinesconcierge banking from Chase and access to J.P. Morgan's investment expertise.
Business Banking
With Business Banking, you'll receive guidance from a team of business professionals who specialize in helping improve cash flow, providing credit solutions, and on managing payroll. Plus you have access to Chase's online and mobile services, business credit card, and payment acceptance solutions built specifically for businesse
Chase Bank Facebook Page: