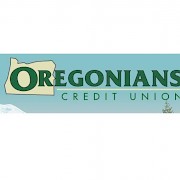 Phone1

: 541-447-4995

Web

: oregonianscu.com

Adres

:

110 NE 5th St, Prineville, OR 97754

Category

: Bank, Loan Agency, Credit Union

SHARE





About Oregonians Credit Union:
Oregonians Credit Union is a full service financial institution that's been helping Oregonians achieve financial success since 1936. It's great being an Oregonian!
It's great being an Oregonian! For over 75 years, we have been in Oregon communities helping to enhance all the things you love about life in Oregon. We put your money to work locally by offering financial services to small businesses and their employees. Be a part of something that shares your passion for doing the right things in your community: Oregonians CU, a financial cooperative of Oregon businesses. We exist to provide our members an opportunity to improve their economic well being.
Oregonians Credit Union Map:
Oregonians Credit Union Facebook Page: