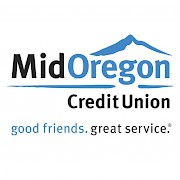 Phone1

: 541-382-1795

Web

: midoregon.com

Adres

:

305 Hickey Farms Rd, Prineville, OR 97754

Category

: Bank, Loan Agency, Credit Union

SHARE





About Union Mid Oregon Credit:
The only credit union headquartered in Central Oregon.
Mid Oregon Credit Union traces its roots back to 1957 as the first credit union established in Central Oregon by a group of teachers and school employees in Prineville. Today, Mid Oregon Credit Union is the only Credit Union headquartered and doing business solely in Central Oregon.
Mid Oregon serves Deschutes, Jefferson, and Crook Counties. We have branch locations in Bend, Redmond, Prineville, Madras, and La Pine Lending Center.
Join Us and Experience the Credit Union Difference
The main difference between credit unions and banks is ownership. Banks are owned by shareholders. The shareholders elect a paid board of directors that works to maximize shareholder return. In contrast, a credit union is a not-for-profit financial cooperative owned by its members. A credit union's board is made up of unpaid volunteers from the membership, elected by members.
This cooperative system ensures lower loan rates and higher savings rates than typically available at banks, which must maximize profits delivered to shareholders. In contrast, any profits received by the credit union flow back to the membership in the form of lower loan rates, higher savings rates, and enhanced member services.
Union Mid Oregon Credit Map:
Union Mid Oregon Credit Facebook Page: