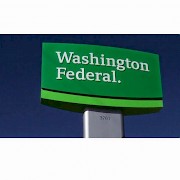 Phone1

: 541-447-0490

Web

: washingtonfederal.com

Adres

:

1570 NE 3rd St, Prineville, OR 97754

Category

: Bank, Loan Agency, Credit Union

SHARE





About Washington Federal:
Our common-sense, disciplined approach has stood the test of time and made us one of the strongest financial institutions in America.
Washington Federal believes that banking is more than a series of financial transactions. It is a commitment to building relationships with clients, shareholders and the community at large.

Each and every transaction holds a deeper meaning -- an opportunity to own a home, a deposit toward a future goal, an investment in a thriving business. We believe a good bank understands this and provides a secure financial foundation that helps our clients accomplish their goals so that all can benefit.

That kind of business model takes a long-term perspective and a commitment to the communities we serve. It means we are truly "invested here."

This page is presented by Washington Federal.Facebook.com is owned by a third party unaffiliated with Washington Federal. Washington Federal is not responsible for the privacy or security policies at this site or other third party sites that may be linked to by this page or other Facebook.com pages. We urge you to review the privacy and other policies of each website that you visit. Washington Federal does not endorse and is not responsible for any ads that Facebook.com may place on this page, or for the content, products, advice, opinions, recommendations or other material of third party sites or other pages on Facebook.
Retail banking, mortgages, home equity loans, construction and remodeling loans, and lot loans. Member FDIC. Equal Housing Lender.
Washington Federal Facebook Page: