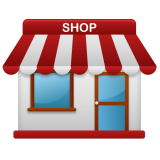 Phone1

: 541-633-9090

Adres

:

339 N Main St Prineville OR 97754

Category

: Barber, Hairdresser, Hair Salon

SHARE





About Natural Hair and Nail Salon:
Specialties
We specialize in full-service Hair Artistry, focusing on Color and Cuts. Colors start at only $65 (including haircut), and Women's Haircuts now start at $25. See our website for our full starting pricelist.
History
Established in 2009.
Our official grand opening was held on July 1, 2009. Our doors had been open for just under a month at this time. As we round out our first six months, we can say that opening the Urban Hillbilly Salon was definitely the hilight of our year, and we hope to see growing success into 2010.

Without the patronage of our faithful clients, we couldn't have done it! Thank you Central Oregon for welcoming our salon into the community.
Ashley Kimler - Business Owner
Along with Kristina S, I am the Co-Owner of the Urban Hillbilly Salon. As well as running the salon and taking hair/ nail appointments, I care for my children, paint, write, read, practice yoga, dink-around online, try to maintain my sanity, and other things...
The Urban Hillbilly Salon has relocated to 339 N Main St in Prineville. I am proud to be offering natural hair and nail... services in our new location. Haircuts for men, women, and children include a shampoo with all natural Onesta haircare products. Don't pass up the opportunity to pamper your hands and feet with a relaxing manicure or pedicure (mmm... hot stone foot massage anyone?).
Natural Hair and Nail Salon Map: