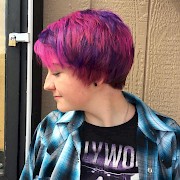 Phone1

: 541-447-9935

Adres

:

135 NW 8th St, Prineville, OR 97754

Category

: Barber, Hairdresser, Hair Salon

SHARE





About Salon Elegance:
Others salons may offer similar services, but our services come with a personal touch.
We offer the best services for hair, nails and ItWorks body wraps in Prineville. We have a lot of fun here, which means our employees are happy. And we also offer you a great escape as you get pampered. E-mail, call...or even better yet, come see us in the salon!
HOURS
Mon-Tue:08:00-15:00
Wed:08:00-19:00
Thur-Fri:08:00-15:00
Salon Elegance Facebook Page: