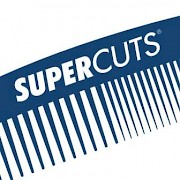 Phone1

: 541-447-2535

Adres

:

1330 Ne 3Rd St Prineville , OR 97754

Category

: Barber, Hairdresser, Hair Salon

SHARE





About Supercuts:
With more than 2,400 no-appointment-required hair salons across the country, Supercuts offers consistent, quality haircuts at a moment's notice. Enjoy the latest tips, hairstyles and ideas from Supercuts, where it's all about the details. So you feel sharp, clean and ready to go.
Specialties
Supercuts has conveniently located hair salons throughout the US. We offer a variety of services from consistent, quality haircuts to a relaxing Tea Tree Experience to color services and facial waxing - all at an affordable price. At Supercuts, our hair stylists are some of the best trained in the business, specializing in haircuts for men. They will listen to you and can recommend the haircut and products that will help keep your style looking fresh. Whether you are looking for a men's haircut or a haircut for women, everyone will feel welcome at Supercuts. No appointment necessary, and we're open 7 days a week. Come in to any one of our 2,300 convenient hair salons and let us rock your hair cut.
History
Established in 1975.
Founded in 1975, Supercuts is a leading affordable haircare salon, and one of the industry's most recognized brands. Supercuts is a salon industry leader in haircare services, with over 33 million guest visits per year for haircutting, hair color services and more. Supercuts primarily targets male customers who want a current look at an affordable price. Their proven technique, uniquely trained stylists and lines of nationally recognized brands of haircare products offer an exceptional guest experience. Supercuts salons are owned and franchised by Regis Corporation, the beauty industry's global leader in beauty salons, hair restoration centers and cosmetology education.
Monday-Friday: 9:00 AM - 6:00 PM
Saturday: 9:00 AM - 6:00 PM
Sunday: Closed