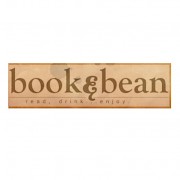 Phone1

: 541-447-3778

Web

: www.bookandbean.com

Adres

:

395 N. Main St., Prineville, OR 97754

Category

: Bookstore, Library

SHARE





About Book & Bean:
Prineville Oregon's bookstore & coffee shop with a little something for everyone to enjoy.

Book & Bean offers books, music, movies, and gifts to interest the whole family. Check our event schedule for times and dates. Special orders welcome, we ship anywhere in the U.S.

Family owned, family run, and family friendly.
Product questions, submissions, or special orders joe@bookandbean.com
Cafe orders, pre-orders, or questions kara@bookandbean.com
Used book questions, requests, orders joe@bookandbean.com
Event scheduling, submissions, or requests joe@bookandbean.com
Local / Regional Artists-Authors - Rick Steber, ER, Ava Wilson, D.C. Born, Steve Lent, Gale Ontko, Chad Campbell.

Books - bestsellers, westerns, Spanish, classics, fiction, non-fiction, suspense/mystery, sci-fi/fantasy, teen, pre-teen, elementary, toddler/preschool, youth non-fiction, biographies, outdoors, sports, travel, hobbies, horses, pets, business/finance, reference, art/poetry, humor, family, parenting, self-help, home & garden, cooking, diet/health, Christian (fiction & non-fiction), spiritual, holiday/seasonal and a full selection of used books.

Special Orders - we can special order and ship anywhere in the U.S. Resources available for hard-to-find and out-of-print items.