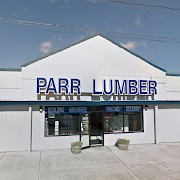 Phone1

: 541-447-7217

Fax

:

541-447-6558

Web

: parr.com

Adres

:

601 N Main Street, Prineville OR 97754

Category

: Building Materials Store

SHARE





About Parr Lumber Company:
Parr Lumber was established in 1930 in the Pacific NW and is a locally owned family business. We have 22 locations to serve you
Contractors Overview
We know you could buy building materials anywhere. It is The Parr Company's ability to help your business prevail and flourish that separates us from the others and it is why we ask you to buy from us based on all the competitive alternatives. Our commitment to you only begins with building materials. Our team is dedicated to lowering your risk, making your job and life easier, increasing your competitive advantage and lowering your total costs. We provide tools and resources that have direct economic value to you and your business. Below are some of the services we offer.
Plan Take-Offs
We provide complete material lists from blueprints
Delivery
Free delivery with $300 minimum purchase within a 30 mile radius of Parr Lumber locations
Free delivery may not cover applicable ferry or toll fees
Read our Delivery Charge Policy
Design
Kitchen design consultation is available at all Parr Cabinet Design Center locations
Deck and fence design services are available at all Parr Lumber locations
Truss design services are available at all Parr Lumber locations
Parr Lumber's EWP (Engineered Wood Products) Department specializes in the design and specification of floor and roof systems
HOURS
Mon–Fri: 7:00 am–5:30 pm
Saturday: 8:00 am–4:00 pm
Sunday: Closed