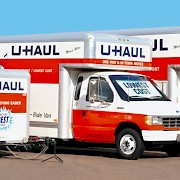 Phone1

: 541-416-0900

Web

: www.bulldogbrandsolutions.com

Adres

:

811 N Main St Prineville, OR 97754

Category

: Car, Bike, Equipment Rentals

SHARE





About Bulldog Brand Solutions LLC:
BullDog Brand Solutions is a one stop shop for everything your business needs. Design services, printing, embroidery, screen printing and more.
BullDog is dedicated to our clients. We have failed and we have succeeded. We know what will work for the long run and what is just a short term solution.

BullDog started with one goal in mind. To give our clients a high end product at a lower cost. We consolidated all your marketing needs under one roof to be able to give you a consistent Brand across every marketing platform.

Let us quote your next project.
BullDog Brand Solutions, is Dedicated to our clients and it shows by offering every product a company needs from Promotional Products, Apparel, Printing, Signs, Banners, Web Development and much more. BullDog is your one stop shop for all of your Brand needs. Please feel free to click around and if you have any questions give us a call or drop us a line. We will be glad to help you!
BullDog Brand Solutions is an LLC. We have been servicing Bend, Redmond, Prineville and All of Central Oregon since 2009.
Working Hours
Mon-Fri: 09:00 - 17:00
Bulldog Brand Solutions LLC Map:
Bulldog Brand Solutions LLC Facebook Page: