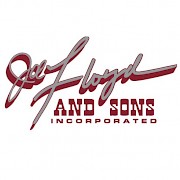 Phone1

: 541-447-4474

Web

: www.joefloydandsons.com

Adres

:

3901 NW Elliott Ln, Prineville, OR 97754

Category

: Concrete Contractor

SHARE





About Joe Floyd & Sons:
Joe Floyd and Sons Is a family owned and operated precast concrete manufacturing, and concrete construction business. Established in Prineville OR 2003.
Joe Floyd and Sons, Inc. is a HUB Zone certified, family owned and operated, precast concrete manufacturing and concrete construction business, CCB # 176631. We are licensed with the Oregon State Building Codes Division as a precast components manufacturer for concrete buildings. Our wall components arrive on the jobsite with a Building Codes Division, approval sticker, as meeting structural and quality control ASTM Standards. We have experience with post tensioned and light weight concrete to aide in design and construction of your projects.

Our manufacturing facility, located in Prineville, OR is enrolled in the NPCA Plant Certification Program.
Ag Products:
Precast concrete can be as smooth as a bowling ball, or textured and colored to look like wood, brick or stone, We are an approved manufacturer with the Oregon Building Codes division with preapproved engineering on many of our components.
Buildings:
Precast concrete is so versatile you're limited only by your imagination. Whether you're developmg underground infrastructure or creating soaring public spaces, precast concrete offers versatility, flexibility and customization to exacting specifications.
Site Amenities:
As one of the most versatile materials in today's construction environment, precast concrete offers an unparalleled range of options for designers and specifiers - both above-ground and underground.
Site Built:
As a full service precast concrete manufacturer and Oregon licensed concrete contractor, Joe Floyd and Sons can offer one stop solutions to complex problems with any project design. If you can dream it, we can do it!
Underground:
The underground projects that Joe Floyd and Sons can complete whether it be complex or simple, the projects are endless.
Joe Floyd & Sons Facebook Page: