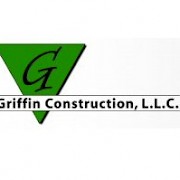 Phone1

: 541-447-7237

Phone2

:

541-948-1225

Fax

:

541-447-2244

Web

: griffinconstructionllc.com

Adres

:

1411 NW Murphy Court Prineville, OR 97754

Category

: Construction, Contractor

SHARE





About Griffin Construction LLC:
Griffin Construction is a General Contracting Company designed to handle construction in the public works and private areas. We have ample experience in carpentry, concrete work and labor—which are important assets in order to work efficiently and maintain quality control. We strive to stay updated and informed on today's cost of doing work and maintain great relationships with excellent sub contractors.
We have years of experience in public jobs, such as building schools, libraries, parks and aquatic facilities. On the private sector we have constructed doctors' offices, large retail warehouses, as well as new homes and specialty remodels.
Why Choose Griffin Construction?
We are a smaller company, so you will benefit from our personal involvement in your project. We are able to offer competitive estimating, along with means and methods to perform the work required.
Griffin Construction's Mission:
Lead to ensure that all projects are brought in safe and on schedule. Every effort is made on workmanship and community satisfaction.
Griffin Construction completes projects safely and on schedule by:
Using in-house carpenters and laborers to help lead the way with the tempo of the job.
Working closely with subcontractors, to help them understand the job and schedule.
Working with architects and consultants to troubleshoot issues.
Keeping the job site a safe, friendly and clean environment.
"I have been in the construction industry for over 40 years. As a young man starting as a carpenter apprentice, working my way through the industry, became an accomplished builder and learned means and methods to be successful for Griffin Construction and our clients." - Sam Griffin
MANAGEMENT
Sam Griffin - Owner
Sherry Griffin - Owner, AP-AR
Samuel Griffin - Project Management , Pre-Construction, Estimating
Logan Griffin - 3rd Generation
Mark Aleksich - Superintendent
Jamus Fewell - Superintendent
Dave Martin - Project Manager
Val Shewell - Administrative Assistant
Matt Hammel - Project Manager
Nate Hufendick - Project Engineer
Kip Leonhardt - Superintendent
Matt Brunson - Superintendent
Daniel Sibila - Superintendent
Pat Hoagland - Foreman
CCB # 140758
Griffin Construction LLC Map: