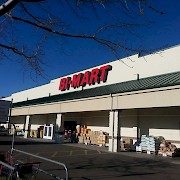 Phone1

: 541-447-0391

Phone2

:

541-447-0395 -Pharmacy

Web

: www.bimart.com

Adres

:

2091 NE 3rd Prineville, OR 97754

Category

: Convenience, Grocery Store

SHARE





About Bi-Mart Prineville:
Bi-Mart, founded in 1955, is a membership-only store. The company currently has more than 1 million member families. Headquartered in Eugene, Ore., it operates over 60 stores in Oregon, Washington and Idaho. Each store has an area of approximately 30,000 square feet. The company s product line features more than 40,000 products, including housewares, sporting goods, automotive supplies, hardware, health and beauty aids, toys, clothing and shoes, beer and wine, food items and jewelry. Its stores also operate a photo department and full-service pharmacy. In addition to products, it offers a variety of services, such as packaging, warehousing, display, inventory management, customer support and product distribution. Bi-Mart maintains a location in Prineville, Ore.
Pharmacy also incuded in Bi-Mart
Store: (541) 447-0391
Monday - Friday: 9 am - 8 pm
Saturday : 9 am - 6 pm
Sunday : 10 am - 6 pm
Pharmacy: (541) 447-0395
Monday - Friday: 9 am - 7 pm
Saturday : 9 am - 6 pm
Sunday : Closed