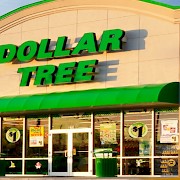 Phone1

: 541-447-5260

Adres

:

1550 Ne 3rd St Prineville, OR 97754

Category

: Convenience, Grocery Store

SHARE





About Dollar Tree:
At your local Dollar Tree, every item is $1 (or less) each! As North America's largest single price point retailer, we strive to keep our shelves stocked every day with extreme values on cleaning supplies, health & beauty products, office supplies, school supplies, toys & crafts, teaching supplies, greeting cards, household supplies, home décor, floral supplies, and everything in between. Fill your pantry with special $1 values on brand-name food, snacks, candy, gum, and drinks. Celebrate in style with our large selection of $1 party supplies, gift bags, and seasonal décor... we have everything you need for every day, every holiday, and every occasion! You can also shop online at DollarTree.com for larger quantities of the same items you find in our stores.
HOURS
Mon - Sat: 08:00 - 21:00
Sun: 09:00 - 20:00
Store #3148
School Supply, Arts & Crafts Supply, Educational Supply & Equipment, Party Supply, Convenience Store