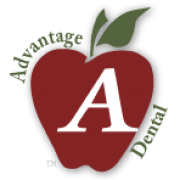 Phone1

: 541-447-5838

Phone2

:

888-468-0022

Web

: advantagedental.com

Adres

:

257 NE 2nd St, Prineville, OR 97754

Category

: Dentist, Dental Clinic

SHARE





About Advantage Dental Associates:
Advantage Dental is a dental services company located in the Pacific Northwest, operated and owned by dentists partnering for individual, group and self insured insurance with PacificSource Health plans. Advantage Dental is PacificSource's exclusive premier dental network for dental providers.
Mission Statement
To provide dental leadership, service and access to care in our communities in a sustainable, entrepreneurial and professional manner.
Company History
Advantage Dental was founded in 1994 by a group of dentists in Oregon, concerned with the lack of access to dental care in rural Oregon. The model they created addressed this concern as-well-as the need for affordable and effective dental insurance to groups of all sizes throughout Oregon. In 2009, when Advantage Dental acquired Hayden Dental's Oregon Health Plan (OHP) contracts the company went from 58,000 OHP Recipients to nearly 120,000. Since that time this number has steadily grown. Advantage Dental Services, LLC currently has over 200,000 recipients with OHP coverage. Advantage Dental's clinics are located strategically throughout Oregon to serve the un- and under insured population. It is geographically the largest and numerically the second largest Dental Care Organization in the State of Oregon.
Currently, Advantage Dental has over 322 owners; over 30 Advantage Dental Clinics (and counting); more than 50 employees located at the Advantage Dental Headquarters in Central Oregon and over 350 statewide.
Patient Care
The Advantage system takes care of over 20,000 patients with tooth pain and other dental problems every month across the state—which adds up to close to a quarter million in a year. It is estimated that the Advantage Dental owners and Clinics take care of close to 30% of the population of Oregon. Advantage Dental is providing care for a significant amount of Oregon's under-served population.
Community Outreach
Advantage Dental has always been an advocate for community involvement. Recently there has been a campaign to promote the Medical Management of Caries movement—helping to change the old paradigm from drill and fill to one of caries prevention. Through education, outreach and involvement in legislation and government programs, the Company has been delivering the message that cavities are a failed outcome. In addition to the outreach program, Advantage Dental supports the Advantage Smiles for Kids (ASK) program, Oregon Community Dental Care and the Advanced Dental Information Network, (ADIN).
Advantage Smiles for Kids (ASK)
The ASK program is a 501(c)3 non-profit company that was established in 2003. ASK's mission is to provide orthodontic care for at risk youth that would be otherwise unable to obtain these services. Since its inception, Advantage Smiles for Kids has provided braces to many children who could not have been able to obtain them without this program.
Oregon Community Dental Care (OCDC)
Oregon Community Dental Care, (OCDC), was created to improve access to, and the quality and efficiency of, oral health care. The OCDC's charter is to provide dental services to rural areas and the medically under-served populations. OCDC operates a dental clinic in Winston, Oregon. The Winston Community Dental Care clinic is co-located with the Adolescent Day Treatment Center of Douglas County, Inc., (ADAPT); and coordinates with the center to provide care for the community.
Advanced Dental Information Network, (ADIN): Electronic Health Records
ADIN, a not-for-profit organization, is a certified electronic health record system in the forefront of the new electronic health record movement. The primary goal of ADIN is to connect the practice management systems that providers and their staff are already familiar with, to create a seamless exchange of information between all three areas of health care.
The program that ADIN has developed will allow providers to connect physical, behavioral and oral health records electronically. This will help oral health providers to fully integrate the information from all three areas of a patient's health; with instant access to important information about their medications and other health concerns, using a certified electronic health record system
Advantage Dental Associates Map: