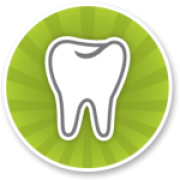 Phone1

: 541-447-3883

Fax

:

541-447-3885

Web

: prinevilledentist.com

Adres

:

208 N.E. Elm Street, Prineville, OR 97754

Category

: Dentist, Dental Clinic

SHARE





About Pioneer Park Dental:
Dr. Craig E. Hehn has been practicing dentistry in his home town of Prineville since 1986. He is a family man with the sole goal of serving the Lord Jesus Christ with his life and actions.
As a general family dental office you can trust Dr. Hehn and his team to put forward their best to give you and your family excellent dental and oral-health care
Our Mission: "Your comfort and happiness are our first priority, we invite you to experience our dentistry the way it should be."
DENTAL SERVICES
GENERAL DENTISTRY: Dr. Craig Hehn confidently offers the following services and many more: Diagnostic Preventative Restorative Crowns Root Canals Denture Services and Referrals Pediatric Dentistry Extractions Cosmetic Surgery Call us or email us today to schedule an appointment with Dr. Hehn or our staff hygienist.
PEDIATRIC DENTISTRY:Pioneer Park Dental offers pediatric dental services including preventative, restorative, surgical, and emergency care. Call and schedule an appointment for your child (as young as one year) today and set them on the path to stupendous, lifelong oral health.
REGULAR CLEANINGS: Regular preventative dental check-ups and cleanings can save you a lot of time, money, and discomfort down the road. Call or email us today to schedule an appointment with Dr. Hehn or our staff hygienist.
INSURANCE
Pioneer Park Dental accepts all insurances, however we do not accept the Oregon Health Plan or any other federal or state funded health plans. If you have any questions, or would like to know if your plan qualifies. Please feel free to email or give us a call and we will be happy to assist you!
HOURS OF OPERATION
MONDAY-WEDNESDAY: 8am-5pm
THURSDAY-FRIDAY: 8am-12pm