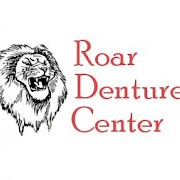 Phone1

: 541-447-1593

Web

: roardenturecenter.com

Adres

:

266 NW 5th Street Prineville, OR 97754

Category

: Dentist, Dental Clinic

SHARE





About Roar Denture Center:
Welcome to Roar Denture Center
Roar Denture Center offers you custom-made dentures, partials, implants and sports guards. To better serve you, we have to 2 locations; one in Prineville and one in sisters.
Cynthia Rohrer is a licensed denturist with more than 30 years experience in the dental field. Our main focus is to help you feel good about your smile and give you the ability to eat properly. We also help you protect your child's smile, even while they wear a custom-made guard during sports activities.
We customize your appliance right in our office. We don't send it out to a lab in some other city. So, before you go to a dentist, please come see us first. Let us save you some money and give you the care you deserve. We offer affordable prices and accept most insurance plans.
Our office uses state-of-the-art technology to administer all of our procedures. Our dental practice is licensed, certified and insured. Call us today to take the first step toward receiving your healthy smile!
ABOUT US
Roar Denture Center located in Prineville, Oregon offers a wide variety of general and cosmetic denture services to new and existing patients. Our patients trust and depend on us for comprehensive family and specialized dentistry.
Our dental staff members are trained to take care of complicated procedures. We offer treatment methods that are advanced and state-of-the-art. We have the right diagnostic skills and tools to work on and restore any smile.
Before soliciting the assistance of a cosmetic dentist, it is advised to do your research first. You want a denturist that cares about your well being and has the knowledge to do the job right the first time.
Our services are not only current, but also unique. Denturism requires extensive training that includes thorough clinical preparation as well as didactic groundwork in the basic sciences. With this, we have the foundational skills to provide the best care in various denture related issues.
Feel free to take a look around our site to see more of what we can provide, or contact us today to get the most out of our dental service!
" I would not put anything in your mouth that I would not put in my own mother's mouth. When I see you on the street and you smile at me, I want to be proud of your smile" - C. Rohrer LD
If you live in the Prineville, Oregon area and would like to learn more about Roar Denture Center or to receive a free consultation, one of our staff members will help you. Contact us as soon as possible so that we can discuss your dental needs.
SERVICES
Roar Denture Center is equipped with qualified staff members to handle your removable dental needs and custom sports guards for your child
Our procedure includes:
Implants
Dentures
Denture Repairs
Partials
Relines
Repairs
Sports guards
Night guards
Bleaching trays
Snore/sleep apnea appliances
We will perfect your smile by restoring your natural teeth in your denture or prosthetic appliance. If you have broken, missing, discolored or damaged teeth, our specialty is to create an appliance to give you the best smile. We will not only restore your smile, but your confidence in showing your smile.
At Roar Denture Center, we offer convenient hours of operation. We also offer various payment methods that include Cash, Debit Cards, Visa, MasterCard and most major Insurance plans are accepted. We provide affordable prices with exceptional service.
All our staff members are highly trained and experienced. We will assist you with your specific needs! Email us today!
SAME DAY RELINES & REPAIRS
Relines make your denture fit better. Due to the bone changes that take place naturally with in the human mouth it is necessary to have relines approximately every 11/2 to 2 years. Just like our natural teeth need maintenance our dentures also need to be maintained. If you have broken your denture or lost a denture tooth we can generally fix it within a few short hours.
IMPLANT & CUSTOM DENTURES
Today we have several choices available to us regarding removable prosthetics. At Roar Denture Center we customize each and every denture to fit the patient and meet their needs. Dentures often move around in the mouth. However, implant dentures stay in place because they are attached to the implant which is set within the bone. Implant retained dentures help prevent bone loss.
HOURS
Tuesday 9AM to 5PM
Wednesday 9AM to 5PM
Thursday 9AM to 5PM
Closed : Saturday and Sunday