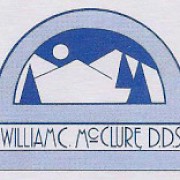 Phone1

: 541-447-4888

Fax

:

541-447-4686

Web

: williamcmccluredds.com

Adres

:

601 NW Third Street Prineville, OR 97754

Category

: Dentist, Dental Clinic

SHARE





About William C. McClure, DDS General Dentistry:
Need a dentist in Prineville, Oregon?
My staff and I would like to invite you to our dental practice. We have worked together for many years in Prineville to provide you and your family with high quality dental care. We prefer a small office so that we can keep our costs lower and pass those savings on to you. Your appointment times are honored by us because we know that your time is just as important as ours. Although emergencies and unforeseen circumstances can occur, we work hard at seeing you at the time you have scheduled.
My philosophy for your dental care is to offer you what I consider to be the best choices for your dental health goals. We do not want you to feel as though you are being sold dental services; we want you to be in charge of the type of dentistry you want. We will work hard to help you understand your options and make decisions for possible dental treatments.
We are located in Central Oregon in the beautiful town of Prineville, where old town values still exist and family dentistry is based on personal recommendations from your friends and family. Please talk with them. We hope you will allow us to help you with your dental needs.
OFFICE HOURS September – May
Monday 8:30 – 5:00
Tuesday 8:30 – 5:00
Wednesday 8:30 – 5:00
Thursday 8:30 – 5:00
Friday 7:00 – 2:00
OFFICE HOURS June – August
Monday 8:30 – 5:00
Tuesday 8:30 – 5:00
Wednesday 7:00 – 2:00
Thursday 7:00 – 2:00
Friday 7:00 – 2:00
Dental Services
Emergencies
Hygiene & Teeth Whitening
Digital X-Rays
Fillings/Inlays
Crowns
Bridges
Partial Dentures
Root Canal Therapy
Oral Surgery/Extractions
Night Guards/Bite Splints
Specialist Referrals
In our Prineville Dental Office, there are times when we feel it is in your best interest to obtain treatment from a dental specialist. Examples could include certain impacted wisdom teeth extraction, more difficult root canal therapy, gum graphs or gum surgeries, and orthodontic braces for teeth straightening. With our extensive network of dental professionals such as periodontists, endodontists, and orthodontists, we can find the right specialist for you. We will be happy to refer you to a Central Oregon dental specialist for excellent care.
Call our office or come talk to us for more information on dental specialist referrals.
Insurance
We can help you in paying for your dental care. If you have dental insurance, please bring your insurance card with you to your appointment. We will file your claim for you with benefits assigned to our office. We ask that your estimated portion be paid at each appointment. If insurance does not pay their estimated portion in full, we ask that the unpaid balance be paid upon receipt of a statement.
If you have any questions about our financial policies, please do not hesitate to contact us at our Prineville, Oregon office at 541-447-4888.
William C. McClure, DDS General Dentistry Map: