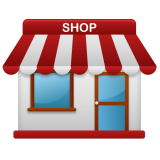 Phone1

: 541-416-1174

Web

: www.nwls.co

Adres

:

1360 Tom McCall Rd, Prineville, OR 97754

Category

: Dry Cleaner, Laundry

SHARE





About Northwest Laundry Services:
Northwest Laundry Services in Central Oregon, serves the commercial linen needs of businesses from Bend to Salem. Northwest Laundry Services is different from other commercial linens companies. We understand the needs and challenges of your fast paced industry. We work when you work, including holidays! The choice is yours, whether you need service for a restaurant, hotel, resort, medical office, office building, or catering business, we are there for you 365 days a year with fast 24 hour turnaround from pickup to delivery if you need it.
Despite our size, we know every customer by name and will never ask for an account number. We know your needs and remember your concerns. Every person that handles your account has a vested interest in your success. When you succeed we succeed.
We will supply your location in Bend, Salem and all points in between, with all new bed linens, bath linens, napkins, tablecloths, kitchen aprons, towels/mops, kitchen garments, and if desired, floor mats for the entrance and/or kitchen, including logo mats. Not only will these goods be new, they will stay new because we process your soil pick up in its own lot. You will get the exact same dining room linens and kitchen garments that you give back. We mark all garments with your name on the inside and the employee's name as well. This will cut inventory and costs on your part. Unless you need more or less, we will return to you what you have used.
Deliveries can be made daily, one to three times per week, every other week, or monthly. We are a local Oregon company serving customers from Central Oregon to Salem, and we are one of the few, if not the only, commercial linens company operating 7 days a week 365 days a year.
We offer a full range of table linens in many sizes and colors for special occasions, holidays, or anything you or your customers might require.
We have no "attitude" or "ego" when it comes to serving our customers. Your company, your employees, and your customers will receive the understanding and respect that they deserve. We are interested in a long-term relationship with all of our customers. We want to contribute to your business in terms of service, quality, loyalty and fairness, and continued growth.
ABOUT US
Northwest Laundry Services Inc. is a commercial linens facility, specializing in housekeeping, and food and beverage linens for businesses from Bend to Salem. We provide both linens rental services and laundering of customer owned goods. We are family owned and operated with big company expertise.
Since 2006 we have worked at building this company into a continuously expanding commercial business and have a reputation for quality, excellent service, and competitive pricing. All textiles are serviced on-premises at our headquarters with the use of the latest technology, and deliveries are available seven days a week. Our trucks deliver anywhere in the Bend, Central Oregon and Salem area and anyplace in between.
Our success has been based on being responsive to customer needs and by creating value for you. We partner with our customers to provide you the quality and service you need to make your hotel, restaurant, resort, healthcare or medical office, catering company or any business a success. Our employees are dedicated to exceeding your expectations!
In addition, we have continued to upgrade and install new equipment in our Central Oregon facility over the last three years. This has allowed us the flexibility of having redundant systems in place should there be an increase of workload or a need for a quick return on the delivery of items. This also allows us to have safety measures in place to compensate for any equipment maintenance that would otherwise slow down production. We are currently operating seven days a week, 365 days a year, with plenty of capacity with our new expansion. This allows a tremendous flexibility (spelling) to accommodate any amount of laundry that may be sent. If you are looking for the highest quality commercial linen service available in the Bend or Salem Oregon areas, look no further than Northwest Laundry Services.
We focus on customer service and superior linen services for businesses from Central Oregon to Salem
Instead of trying to do everything all the way back to manufacturing the products ourselves, we concentrate on YOU. We work very hard to hire the right people and train them to be courteous and responsive to your needs as our customer. Through constant communication, our employees work together to offer the best customer service in the industry.
What sets us apart is our outstanding service and highest quality products. Schedules are arranged to meet the needs of each customer, whether daily, weekly, or monthly if necessary. Special orders called in before 10am, are delivered the same day if needed.
Our office staff is always ready to answer any questions or handle any emergencies that you might have. They coordinate with your route manager to get you what you need when you need it. They make sure scheduled deliveries are on time, that you receive any special orders in a timely manner, whether you are in Bend, Salem, or any place in between, and that your account is in order at all times.
At Northwest Laundry, we do not just process linens, we provide a SERVICE.
We operate 7 days a week 365 days a year.
What items we pick-up on any day is RETURNED 24 HOURS LATER if needed whether your business is located in Bend, Salem, or anywhere in between.
We use special formulas for each type of soil to ensure maximum cleanliness.
All garments are repaired by the next delivery.
Uniforms and table cloths are bar coded to ensure accurate inventory control.
All garments and table cloths are replaced on an "as needed basis."
We have redundant power-plant and production equipment to assure continuity of production.
Our management staff and ownership have years of professional experience in laundry services.
24/7 access to senior management.
Professional assistance with inventories, textile testing, and linens distribution.
We also offer training, management oversight, and emergency and back up services to laundries that are mandated to be on premise.
More Than Just A Sales Team
At Northwest Laundry in Central Oregon we don't have a Sales Team, we have a Customer Management Team. When we sign up a new customer in Bend, Salem, or anywhere, we do not just turn them over to the route sales representative. Instead, the Owner, the Office, and the Service Manager will work with the Route Sales Representative and continually meet with you, ensuring that you are receiving great service and that you are stocked with all the products that you need.
SERVİCES
DUST CONTROL
TABLE LINENS
APRONS AND TOWELS
CHEF APPAREL
UNIFORMS
BED AND BATH LINENS
SPA LINENS
RESTROOM SERVICES
WHY US?
To have honesty and integrity in all aspects of our business and interactions with our customers, and that our invoicing will be straightforward.
We use only the highest quality table linens, apparel, mats, mops, towels, aprons, and restroom products. Nobody can offer you better products.
We provide many styles and colors of linens and mats to choose from.
We work with you to determine a delivery schedule and inventory that meets the needs of your Bend, Salem, or surrounding area business.
Our professionally trained route specialists provide timely deliveries and rapid response to special deliveries.
We pride ourselves on immediate response to your emergencies. Some of our customers refer to us as the "Emergency Linens Company."
We are committed to you, our customer,100%!
We offer a no risk, 30-day money back guarantee.Simply agree to try us for 30 days. If you are not completely satisfied after 30 days, pay nothing and say "thanks but, no thanks."
Whether you're in need of new commercial linens service, linens rental, have a billing question, or just want to chat it up with a friendly voice, contact us and we will do our absolute best to help.
Telephone: 541-416-1174
We serve the commercial linen laundry and linen rental needs of businesses from Bend to Salem and every point in between with fast pickup and delivery, and friendly service.
Northwest Laundry Services Map: