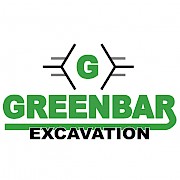 Phone1

: 541-350-6647

Web

: http://greenbarexcavation.com/

Adres

:

P.O. box 7

Category

: Excavating Contractor

SHARE





About GreenBar Excavation:
Commercial and Residential Excavation Contractor Based in Central Oregon
WE ARE READY TO START YOUR PROJECT, CONTACT US NOW! (541)-350-6647
Excavation Services
Complete Septic System Install
Septic Tank Replacement
Driveways
Utility Trenching
Concrete Prep/Finish
Foundation Excavation
Site Grading
Landscape Prep
Drainage Services
Greenbar Excavation is located in Prineville, Oregon and has completed Excavation jobs across Central Oregon, in Madras, Redmond, Prineville, and Bend. Our crew prides itself on getting your excavation jobs done on-time and on budget.
About Greenbar Excavation
Greenbar Excavation is a fully licensed, insured, and accredited Excavation company based in Prineville Oregon. Owner and Operator Tanner Brown grew up in central Oregon and has been operating equipment for over 10 years.
Greenbar Excavation has contracted with both commercial and residential customers with a focus on providing quality and attention to detail.
GreenBar Excavation Facebook Page: