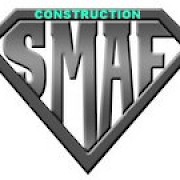 Phone1

: 541-447-5643

Phone2

:

1-800-875-7069

Fax

:

541-447-2190

Web

: www.whhsmaf.com

Adres

:

2260 NW Industrial Park Rd Prineville, OR 97754

Category

: Excavating Contractor

SHARE





About SMAF Construction Environmental:
SMAF Construction LLC
Offers many services for all of your constuction needs. For more info or to inquire about additional services give us a call at 541-447-5643.
SERVICES SMAF CONTRUCTION
Excavation
Property Clean-up
Snow Removal
Concrete Work
Vacuum Truck
Asphalt Paving and Prep
Belly Dump Trucks
Fencing
Side Dump Truck
Demo by Hand and Machine
Dump Trucks and Pups with Transfers
Grading
Flagging
Underground Utilities
Install, Maintain and Repair Septic
Lawn and Yard Maintenance
Brush Hog lots and Properties
Retaining Walls
Mobile Manufactured Home Site work
House Dig Outs
Site Prep Residential and Commercial
Racetrack, Pools, Ponds etc..
Driveway and Road Maintenance
Trench and French Drains
SMAF Environmental LLC
Provides several environmental services, liste below are just a few.
SERVICES SMAF ENVIRONMENTAL
Drug Lab Clean Up
Vac Truck
Asbestos Abatement
40 & 8 Hr Hazwoper Training
Emergency Response
Confined Space Entry & Rescue
Project Oversight
Traffic Control
Air Monitoring
Railroad Trained Technicians
Hazcat Tests
Full Clean Up Kits and Supplies for sale
Chlor N oil test
Storm Drain and Sewer Clean out
Organic Vapor ID
Level A, B. C. & D Hazmat Response
Hazmat Disposal
Aggregate Materials
At SMAF Construction we also offer a varity of material (Pictured Below), if you are interested in purchasing some material you can contact us at 541-447-5643.
10"-
3/4"Spec
Reject Rock
6"-
3/4"-1/4"- Rock
Rip Rap
3"-
3/4"-0 Crushed Rock
Sand
3"- Drain
3/4" Con Agg
Top Soil
2"-
1 1/2"-3/4" Ballast
Drain Rock
1 1/2"- Rock
1 1/2"Crushed Rock
Oversize 2"-8"
1 1/2"- Spec
1/2"-1/4"
Pea Gravel
3/4" Comm
Cap Dirt
Pit Run Rock
3/4"-1/2"
Clean Fill Dirt
1 1/2"Con Agg
Concrete Sand
1/2"- Crushed Rock
Fill Dirt
Reject Dirt
1/4"-10 Rock
SMAF Construction Environmental Map:
SMAF Construction Environmental Facebook Page: