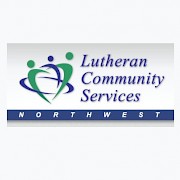 Phone1

: 541-323-5330

Phone2

:

541-323-5371 Resource Center

Fax

:

541-447-6694

Web

: lcsnw.org/prineville

Adres

:

1251 NE Elm St. Prineville OR 97754

Category

: Family and Children Services

SHARE





About Lutheran Community Services Northwest:
Lutheran Community Services Northwest is a non-profit human services agency serving communities throughout Washington, Oregon and Idaho. Our caring staff provides a wide variety of services to adults, adolescents, children, families, schools, businesses, congregations, neighborhoods and communities. We are privileged to touch the lives of people of all ages, cultures and faiths.
The Resource Center provides 24/7 Crisis Intervention, Supported Employment, Daily Group Activities, Case Management, Daily Life Skills & a Community Room
Our Mission: Lutheran Community Services Northwest partners with individuals, families and communities for health, justice and hope.
LCS of Crook County is a provider for the Oregon Health Plan. A sliding fee scale is available to eligible individuals and families. No client will be denied services based on inability to pay, and discounts are available based on family size and income
Behavioral Health
Services For Persons With Developmental Disabilities
Violence Intervention And Prevention
Family Community Support
Behavioral Health Services
Hours: 8:30am-5:00pm M-F (closed from 12:00-1:00)
Evening hours by appointment
Director: Scott Willard
LCS Resource Center
365 NE Court St.Prineville OR 97754
Lutheran Community Services Northwest Map:
Lutheran Community Services Northwest Facebook Page: