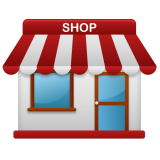 Phone1

: 541-447-6217

Adres

:

409 NE Short Lane Prineville OR 97754

Category

: Farm, Ranch

SHARE





About Prineville Lavender Farm:
A small family owned and operated Lavender Farm planted in 2004. Fresh lavender in season. Dried lavender and gifts.
We are a small family farm, growing Lavender. We currently grow Grosso, Provence, Hidcoteand Munstead for production, and various others on a trial basis.We produce a variety of original, hand made products, using our Lavender. Also available are handmade soaps, fresh Lavender in season, dried Lavender bundles, cullinary Lavender , wreaths and Lavender Essential Oil. Our products are available here at the Farm stand year arround, or at the weekly Farmers Market in Prineville, during the summer.The Lavender Labyrinth is open to be enjoyed during the summer months when the plants are in bloom and their fragrance wafts through the fields.Artists and family groups are welcome. Please call firstCome watch us GROW.
Supervisor: Kristi Hiaasen
Prineville Lavender Farm Map: