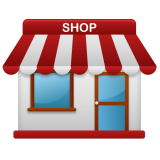 Phone1

: 541-390-8577

Adres

:

10563 SE Prrie Schoner Rd, Prineville, OR 97754

Category

: Farm, Ranch

SHARE





About Street Family Farm LLC:
Street Family Farm LLC was founded in 2012, and is located at 10563 SE Prrie Schoner Rd in Prineville. It employs 1 employees and is generating approximately $61,000.00 in annual revenue. Additional information is available by contacting this business at (541) 390-8577.
Street Family Farm LLC Map: