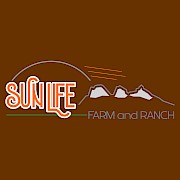 Phone1

: 541-636-9909

Web

: www.sunlifefarm.com

Adres

:

1607 NW Gerke Rd.

Category

: Farm, Ranch

SHARE





About Sun Life Farm and Ranch:
Just outside of Prineville, we are a new farm and ranch located on 160 acres. Beautiful views and cropping Lavender and Orchard Grass. We raise bees for delicious Lavender based honey. Over 8000 lavender plants with plans to expand to 25,000.
The ranch is building itself to be a private sanctuary where we will keep and care for adopted wild horses and other livestock that deserves a full life.
We will be hosting an INCREDIBLE festival starting in 2021. Stay tuned!
Sun Life Farm and Ranch Map:
Sun Life Farm and Ranch Facebook Page: