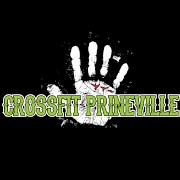 Phone1

: 541-610-2584

Web

: www.crossfitprineville.com

Adres

:

895 NE Peters Road Prineville, OR 97754

Category

: Fitness Center, Gym

SHARE





About Crossfit Prineville:
GET STARTED IN CROSSFIT TODAY!
Getting started with CrossFit Prineville is easy! Everyone gets a free introductory session.This is a great opportunity to try CrossFit, and get an introduction to the types of workouts you will be doing. Start off by emailing us at jessica@crossfitprineville.com or give us a call.
Following your free introductory CrossFit workout, we'll discuss whether or not you'd like to join our CrossFit Basics Program for beginners. In our basics program you will learn the 9 fundamental movements of CrossFit, and many other skills you will need to participate in our daily classes.
So shoot us an e-mail or give us a call! Let's get you started on your journey to Life-Changing Fitness!
We look forward to hearing from you!
Crossfit Prineville's Class Schecule
https://crossfit-prineville.theboxhq.com/schedule/
PRICING
| | |
| --- | --- |
| Unlimited Monthly | $120 |
| Unlimited Monthly Couple | $199 |
| Unlimited Monthly Teen | $75 |
| Punch Card (12 visits) | $150 |
| Drop In | $15 |
**Family rates and military/police/fire discounts available
ALL ABOUT CROSSFIT PRINEVILLE
Our Team
Two things we love…staying in good health, and having fun! Come join us and experience the inspiration of group fitness training.
CrossFit provides us a structural foundation to build a schedule of regularly scheduled group classes. The workouts change daily so you'll never get bored and your body will continue to respond.
CrossFit Prineville Coaches
Our coaches are as passionate about helping you reach your goals as we are dedicated to reaching our own. Click on our names to get to know each of us a little better. Then give us a call, and set up your intro class!
TAMI OUGH
Level 1 CrossFit Certified
My CrossFit journey started in June of 2009. I had spent 6 years in the world of fitness and bodybuilding, had become an IFBB Fitness Pro, and was feeling pretty "disenchanted" with the whole "physique" scene…..long story short, the whole fitness pro life wasn't good for me emotionally or physically. I spent a year just lifting and training for no "reason". A co-worker recommended I try this new thing called "CrossFit". I signed up for a class the next day…..and the rest is history. My past gymnastics experience proved to be a huge asset…..I drank the kool-aid, and have never looked back.
I was privileged to go to the World Games in 2010 with the team from Oregon CrossFit, and then again in 2011 with the team from Central Oregon CrossFit. I have made some of the BEST friends in the world through this sport. I cannot imagine my life without it. I am looking forward to continuing to compete as long as my body allows! Hopefully, till I am in my 70's and still kicking ass in the Masters age groups~
I am a married mother of 2 incredible kids ages 15 and 13. I have been married to my high school sweetheart for over 18 years. I've been a registered nurse for 15 years, specializing in labor and delivery. I work 2 days a week as a nurse, and devote the other 5 to my gym….I am super busy, but can't imagine doing anything else! Of course, my favorite thing to do is workout…..but when I'm not doing that, you can find me on the sand dunes with my family. We spend as much time as we can riding sand dunes all over Oregon, California, and Idaho (yes, there are incredible sand dunes in Idaho!)
CrossFit Prineville is my dream….one that was made possible by all the incredible individuals who trust me to guide them everyday….they make this box what it is. We are a family….a crazy, wild, intense, driven, strong, fun, supportive family…..
JESSICA GOODWIN
Owner, Head Coach
Level 1 Crossfit Certified
I started my fitness journey in April 2010 when I became a volunteer firefighter and realized that I needed to be stronger and fitter. For the first 6 months I was self taught following articles written by fitness athletes and trainers. In October 2010 a CrossFit style gym was opened in our rural little town. I immediately tried out a session and was instantly hooked from day one. In August 2011 I competed in my first local CrossFit competition taking 17th against world caliber athletes. Since that time I have competed in numerous competitions in both the individual and team categories. In September 2011 I took the CrossFit level 1 certification course obtaining my credentials to coach CrossFit. I have been a coach at the same gym where I started since that time now known as CrossFit Prineville. I have made the most amazing friend and gained the most inspirational mentor. She has been through some incredible trying ups and downs in my life standing by me through it all and she never stopped believing in me.
On August 1, 2014 my dream of owning my very own CrossFit gym became a reality. My amazing husband and biggest supporter (Austin) and I purchased the same gym I started at nearly 4 years prior from my personal fitness mentor and friend Tami Ough. I have vowed to carry on the legacy that she began here in Prineville honoring her hard work and ethics. Without her CrossFit Prineville would be an empty box.
I am truly blessed by my beautiful teenage daughter Tiffany, sweet little 6 year old boy Tristin and of course my truly better half Austin. Without my perfect little families love and support I wouldn't be able to chase my dreams…..
First CrossFit workout: "Josh"
Favorite CrossFit workout: "Isabel" or "Grace"
FAITH WILES
I don't know if I found CrossFit, or if CrossFit found me. My workouts were stale and slowly fading away. In October of 2010 I finished my first WOD with my sister in Colorado. I absolutely loved the intensity of the work out! In December of 2010, I joined my first CrossFit "Box" and I've never looked back.
As a police officer and patriot, CrossFit is especially close to my heart. I cannot mention my passion for CrossFit without expressing reverence for the "Hero WODS" and the sacrifice behind them. In my own career, CrossFit has brought me a new confidence, smaller uniform, and fiercer mental edge. I am currently helping develop a CrossFit Program for the Central Oregon SWAT Team and I'm proud to be their monthly trainer. I would jump at the opportunity to further share CrossFit with any of my brothers and sisters in blue.
I am very excited to be a part of CrossFit Prineville as a Level I CrossFit Instructor. Whether a mother, high school athlete or business professional I believe CrossFit is for you. No matter your age, gender or physical ability I know CrossFit Prineville is ready to include you.
I look forward to the opportunity to welcome you, push you and help you accomplish things physically and mentally you never thought possible. The hardest part is getting through the door!
DANNIELLE RAMOS
CrossFit Level 1 Certified
I have been participating in CrossFit since October 2010. As a wife and mother of two young girls, I believe CrossFit is not just a workout, but a lifestyle. Not only does it challenge you physically and mentally, it also provides a supportive community of really awesome people. Together we strive to be stronger, healthier, and happier. CrossFit has taught me that a skinny girl CAN be strong, and that if you work hard enough you can achieve ANYTHING! (…and it has taught me that snatch is not a dirty word.) I am here to help each client achieve their wellness goals and provide encouragement, knowledge, and compassion along the way.
Background:
In 2003, I graduated from Western Oregon University with a bachelor's degree in Integrated Science Education. I then taught middle school science for 4 years before deciding to stay at home and raise my children. Over my life, I have been active in numerous sports, including volleyball, softball, tennis, snowboarding, rock climbing, yoga, and pilates. I am a former middle school volleyball coach and Kid Fit instructor.
(***Don't let Dannie's adorable smile and sweet face fool you… she works out like a BOSS!)
TOM LEAVIT
CrossFit Level 1 Certified
My CrossFit journey began in the winter of 2009 when my brother invited me to join him at Oregon Crossfit in bend. Having had recently decided to not play football for Linfield anymore CrossFit filled the desire I had to compete and be active in a sport. Returning to Linfield from winter break I began working out at McMinnville CrossFit. It was here that I first started coaching during the spring of 2010 after getting my Level 1 certification. McMinnville CrossFit is where I found a great passion for helping people meet their fitness goals as well as improve their quality of life through the sport of CrossFit. I called McMinnville Crossfit my home for the next 2.5 years until I had to move to Portland to finish school. In Portland I tried several different CrossFits including CrossFit Beaverton, CrossFit Victory City, and CrossFit X-factor but never really stayed with any of them for long because I was very busy with school and they lacked the family atmosphere; which is one of my favorite aspects of CrossFit.
I first started at CrossFit Prineville in the summer of 2013 and knew instantly it was a going to be a great match for me. All of the coaches and athletes bring a great attitude to class with them everyday which has created a very encouraging and exciting atmosphere to workout in. Since starting coaching at CrossFit Prineville I have graduated Linfield College's School of Nursing and have started working at Pioneer Memorial Hospital as an RN. In my spare time I love to go to the gym and work on challenging movements, as well as explore Central Oregon and spend time with friends and Family. Hope to see you at the gym!
Tom specializes in our Oly lifting classes providing a wealth of knowledge and expertise!!!!
Our "Box Rules"
Don't be late….5 burpee penalty for every minute you are late to class
Clean up your own weights
Be COURTEOUS….clean off your own sweat/blood from equipment
Introduce yourself to new members….or you will do 20 burpees
Support your fellow box members….cheer LOUD…and OFTEN
Don't EVER utter the words "I CAN'T"…."I'll TRY" is acceptable
BE HONEST…..every rep counts, you only hurt yourself if you lie
NO DRAMA….leave that shit back in high school where it belongs
Attitude is everything, come in ready to work and have fun!
WHAT IS CROSSFIT?
"You don't have to get in shape or loose weight to start CrossFit, you have to start CrossFit to get in shape and loose weight."
CrossFit is a worldwide strength and conditioning fitness program designed for all ages. Whether you're a beginner or a professional athlete, the CrossFit program is designed with universal scalability, making this the ideal exercise program for anyone, regardless of age or experience!
If you've always wanted to get in shape, CrossFit is a phenomenal fitness program that is sure to transform you. Whether your goals are weight loss, gaining muscle or increasing endurance, all is attainable if you commit to CrossFit. The daily workouts include a mixture of cardiovascular and respiratory endurance based exercises. Benefits of increased stamina, flexibility, power, speed, coordination, agility, balance and accuracy.
You attain these goals using a wide variety of exercises, including running, rowing, plyometrics, gymnastics, weight training and Olympic weightlifting techniques. The CrossFit program is sure to challenge you, despite your current athletic abilities.
The workouts of the day (a.k.a. WOD's) consist of personalized group training sessions where Elite Coaches/Certified Professional Trainers guide you and push you every step of the way. You are monitored and motivated throughout every class. You will be mentally inspired to achieve your goals. People of all ages and sizes are capable of CrossFitting. We scale loads and intensity, we do not change the program. The needs of professional athlete's verses our grandparents differ by degree not kind. CrossFit is also used as a tool for increasing the athletic performance of any and all sports or unfit individuals. Many police academies, firefighters, tactical operations, military special operations, champion martial artists and various other elite professional athletes train with CrossFit.
It is a globally recognized fitness program that's proven to deliver results. It works, it's fun, and affordable. It will change your life and fitness will become your passion.
CrossFit is where ordinary people do extraordinary things!!!"
THE CROSSFIT THEORY IN 100 WORDS OR LESS
"Eat meat and vegetables, nuts and seeds, some fruit, little starch and no sugar. Keep intake to levels that will support exercise but not body fat. Practice and train major lifts: Deadlift, clean, squat, presses, C&J, and snatch. Similarly, master the basics of gymnastics: pull-ups, dips, rope climb, push-ups, sit-ups, presses to handstand, pirouettes, flips, splits, and holds. Bike, run, swim, row, etc, hard and fast. Five or six days per week mix these elements in as many combinations and patterns as creativity will allow. Routine is the enemy. Keep workouts short and intense. Regularly learn and play new sports."
Learn more about CrossFit at www.crossfit.com
OUR WORKOUTS
Many CrossFit wods are named….some have girl names, some have boy names. Here is the explanation of how these wods got their names…..
THE BOYS
CrossFit was originally created from the training principals of our Military, Law Enforcement and Fire Fighters. Since day one, CrossFit has embraced our men and women in uniform and they have chosen to honor the Heroes who gave their lives to keep us and our country safe.
These CrossFit Hero WODs are some of the most intense workout experiences that you will ever have. They have been conceived and are intended to be performed with intense effort, in honor of our fallen Heroes. Don't think to your self, I can't do that or it looks too hard. Instead focus on what you can do, scale where needed, and think about the Hero that has given his all for OUR freedom. Honor these Hero's with your best effort!
THE GIRLS
Many have asked, "Why are the workouts named after Girls?" Coach Glassman, the founder and President of CrossFit explained it best. "I want to explain the workout once and then give it a name. I thought that anything that left you flat on your back, looking up at the sky asking 'what just happened to me?' deserved a female's name. Workouts are just like storms, they wreak havoc on towns." Therefore…..the female names in CrossFit are named after hurricanes!
Crossfit Prineville Facebook Page: