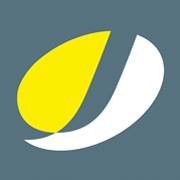 Phone1

: 541-233-7050

Adres

:

1210 N. Main St #9 Prineville, OR 97754

Category

: Fitness Center, Gym

SHARE





About Jazzercise Prineville Studio:
Beats jumpin', bass droppin', heart pumpin' dance party workouts that incinerate up to 800cph (that's calories-per-hour). We'll leave you breathless, toned and coming back for more.
Fresh body pulsing music and new moves keep you psyched to sweat. Instructors train every year to master the Jazzercise method, which fuses cardio, resistance training, Pilates, yoga, kickboxing and, of course, the demanding forms of dance.
Expect to feel results after 3 classes, and expect to keep going. With so many classes to choose from you get the variety you need to stay motivated and break through plateaus. The average person sticks with Jazzercise for 7 years. Why? Because it works.
$10 walk-in rate
Low monthly prices starting at $34.00 a month
We offer childcare at 8:30am 0-6. Drop in rate $1.00 per child
Call for other times. 8-12 are welcome without a sitter in the evening
Option Pricing
$34.00 monthly, 12-month minimum
$39.00 monthly, $20.00 joining fee, 6-month minimum
$45.00 monthly, $40.00 joining fee, 2-month minimum
$10.00 single visit price. (Pay at Facility)
Call for additional pricing
Sales tax may apply
Changing Rooms Available
Working Hours:
Pzt: 05:30 - 10:00
16:45 - 19:15
Sal: 09:00 - 10:00
16:45 - 19:15
Çrş: 05:30 - 10:00
16:45 - 19:15
Prş: 09:00 - 10:00
16:45 - 19:15
Cum: 09:00 - 10:00
Cts: 08:30 - 09:30
Pzr: 16:45 - 17:30
Jazzercise Prineville Studio Map:
Jazzercise Prineville Studio Facebook Page: