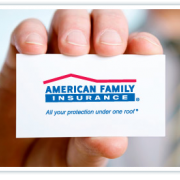 Phone1

: 541-447-1133

Fax

:

541-447-1188

Web

: insurance-agency.amfam.com/OR/shawn-benson

Adres

:

298 NW 3rd St, Prineville, OR 97754

Category

: Insurance Agency

SHARE





About American Family Insurance - Shawn Benson Agency Inc:
As an American Family Insurance agent, I believe there's more to insurance than the policy itself. It's about providing dependable protection, service and flexibility to choose when and how customers want to interact with me. Please visit my page and click Like so we can keep in touch.
American Family Mutual Insurance Company, American Family Life Insurance Company, American Standard Insurance Company of Wisconsin, 6000 American Parkway, Madison WI 53783
Shawn Benson Agency, Inc.
As your American Family Insurance agent, I'm committed to providing a wide range of reliable protection for you and your loved ones. You can count on me for your insurance needs when you need it most.
Our Agency
Professional Background
Organizations
Crook County Chamber of Commerce
Kiwanis Club of Prineville
Crook County Foundation
Hobbies & Interests
Licensed Staff
My agency is staffed with 1 licensed assistant(s).
Years of Service
I have served as an American Family agent for over 14 years.
Personal Information
Resident of Prineville since 2011
We have four children
Married to Katie Benson
Honors
American Star
All American 2003, 2006, 2012, 2013
Life Diamond, 2008
My team is here to serve. Our unique backgrounds, training and experience have prepared us well to help meet your insurance needs.
Additionally, as residents of your community, we understand how important it is to be there for you – our trusted friends and neighbors.
Together, we're building strong partnerships that help everyone succeed.
American Family Insurance - Shawn Benson Agency Inc Map:
American Family Insurance - Shawn Benson Agency Inc Facebook Page: