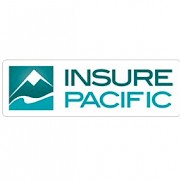 Phone1

: 541-447-6372

Phone2

:

800-285-6372

Web

: insurepacific.com

Adres

:

297 NW 3rd Street Prineville, Oregon 97754

Category

: Insurance Agency

SHARE





About Insure Pacific:
Our mission is to provide individuals and businesses with an efficient method of shopping and ultimately purchasing insurance coverage. Our clients can expect to receive professional advice and personalized service by our licensed agents and account managers. Because we represent some of the most financially sound regional and national insurance carriers, we can consistently shop our clients policies to make sure they obtain the most competitive rates.
Insure Pacific Inc. serves the residents of Oregon, Washington, Idaho, Nevada and Arizona. We also do business in California under the trade name Prineville Insurance Agency. Insure Pacific's roots began in 1937 when the company was first established as Prineville Insurance. Because of their established brand in Central Oregon, the company still serves the Central Oregon region as Prineville Insurance, but market's itself outside of the Central Oregon region as Insure Pacific.
Our President and CEO is George Elsom. George has 14 years of experience working in the insurance industry, 8 years of which was working with State Farm Insurance. During his tenure at State Farm, George found there was significant consumer demand for a company to offer insurance plans from multiple insurance companies, not just one company.
"I found consumers really resented shopping their insurance because it involved spending several hours calling multiple insurance companies to get a clear idea of who offered the best and lowest priced coverage." As a result of his experience, George implemented Insure Pacific's customer management systems to monitor customer premiums. When a customer calls for a quote they are assigned to an Insure Pacific Agent who will handle the customer's account for the duration of them doing business with Insure Pacific. Later, if a customer's premium significantly increases, the Insure Pacific Agent and/or Account Manager will shop the custmer's insurance program with other Insure Pacific insurance companies to search for lower available premiums. The Agent will present the quotes to the client and discuss the pros and cons of possibly changing insurance companies. "Our customer management system really brings confort to our clients because they work with one Agent who knows their name and they always know they are getting the best premium deal available. No longer will they have to spend hours shopping their insurance because the shopping is being done for them."
Some of the insurance carriers we represent include:
Austin Mutual
Capital Insurance Group
Continental Western
Foremost
Hallmark Group
Kemper/Unitrn
Liberty Northwest
Lifewise Health Plans
Mid Continent
The Travelers
Mutual of Enumclaw
Ohio National
Oregon Mutual
Pacific Source
Progressive
Providence Health Plans
RedShield
Regence Blue Cross Blue Shield
Safeco
The Hartford

The following Insurance Agencies are Insure Pacific affiliates:
Prineville Insurance Agency
287 NW 3rd St
Prineville, OR 97754
(541) 447-6372
www.prinevilleins.com
My Insurance Office
848 NE 7th St.
Grants Pass, OR
(541) 244-2220
www.myinsuranceoffice.biz
Services
Insure Pacific provides a large number of insurance products and risk management services. Listed below is a summary of some of the products and services we provide:
Property and Casualty
Commercial Lines – Insuring your Business.
Whether you are in Retail or Wholesale, Services or Manufacturing, Construction or Farming or other industry, chances are good that Insure Pacific can insure your business. Typically businesses need either one or more of the following types of insurance policies and coverages:
General Liability
Commercial Property
Directors and Officers
Employment Practices Liability
Workers Compensation
Bonds
Personal Lines – Insuring your Personal Property
When it comes to insuring your Cars, Home, Rental Property, Boats and Motorcycles, Insure Pacific can most likely find you the lowest price available. Insure Pacific represents 8 different personal lines insurance companies all competing to insure you and your property.
Health Insurance
Individual and Family Plans
Choose from a wide variety of Individual Health Plans and Family Health Plans available from the health insurance companies we represent. Comparable rate quotes are available online. When obtaining a quote, choosing a higher deductible will result in a lower premium.
Group and Employee Benefit Plans
Let us help you design an employee benefit plan that will allow your company to provide employee benefits including health care, dental and vision plans while keeping within budget. We represent the leading Pacific Northwest health insurers, all of which offer a wide variety of plans.
Life Insurance
We have a wide array of Term life insurance plans are available. Contact us for a consultation so we can help you determine the exact face value and term you need.
Our Partners
Travelers
Safeco
Kemper / Unitrin
Liberty Northwest
Oregon Mutual
Mutual of Enumclaw
The Hartford
Progressive
Capital Insurance Group
American Hallmark
Austin Mutual
Regence Blue Cross
Lifewise Health Plans
Providence Health Plans
PacificSource
Licensed in the following States:
Oregon Insurance
Washington Insurance
Idaho Insurance
Nevada Insurance
Arizona Insurance
Insure Pacific Facebook Page: