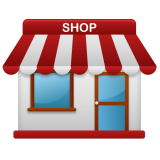 Phone1

: 541-447-4158

Fax

:

541-447-6978

Adres

:

Crook County Courthouse 300 NE 3rd St Rm. 34 Prineville, OR 97754

Category

: Lawyer, Law Office, Attorney

SHARE





About Daina Arija Vitolins:
Jurisdictions Admitted to Practice: Oregon
Professional Associations: Member, Oregon State Bar # 853521
The District Attorney's Office is responsible for the prosecution of crimes, violations and juvenile delinquency acts, as well as the enforcement of child support orders and involvement in juvenile dependency actions.
The DA Daina Vitolins and her deputies advise police and probation officers, coordinate Grand Jury proceedings, represent the state in jury trials and are responsible for investigations of unattended deaths. They also work closely with police, probation and parole officers, the juvenile department, Lutheran Community Services, and other agencies and groups in the community.
The Victims Advocacy Program assists crime victims in a variety of ways including restraining orders, emergency services, crisis response and case tracking. The DA's Office is located on the second and third floors of the Court House. For more information call 447-4158.
Office Hours: 8:00am-5:00pm M-F
Daina Arija Vitolins Map: