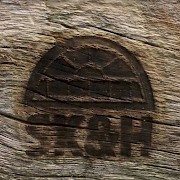 Phone1

: 541-447-9115

Phone2

:

541-318-9115

Fax

:

541-416-0798

Web

: www.stahancyk.com/offices/prineville

Adres

:

105 SW Beaver St. Prineville, Oregon 97754

Category

: Lawyer, Law Office, Attorney

SHARE





About Stahancyk, Kent & Hook PC:
About Stahancyk, Kent & Hook
Founded in 1986 with a dedicated focus on providing clients exceptional legal services and outstanding customer service, SK&H will focus on your needs, whether you seek help with a divorce, custody, modification, will, trust or any other matter related to family law. We look for the most positive way for you to find resolution to any matters you have. For us, clients come first.
Shareholders
Our company motto is "Creative Solutions in Difficult Times." As Shareholder Joel Kent elaborates, "We give our clients a different perspective on a problem, and perhaps a solution, that they hadn't thought of before." Our focus on thinking differently does not stop at the doors to our attorneys' offices: In order to keep improving, we consistently look at what we do and ask how it could be done better, just like we do for our clients. Our shareholders are: Jody L. Stahancyk, senior shareholder and president; Joel J. Kent and Laurel P. Hook, both managing shareholders; and Bradford F. Miller, Arthur K. Saito, Kenneth C. Goodin and Michelle L. Prosser.
Offices
We have five offices spread across Oregon and Southwest Washington to serve the family law and estate planning needs of those communities.
Our largest office, located in Portland, is housed just south of PSU in Duniway Plaza, a mid-century office structure with a classic theme.
Founded in 1998, our Bend office has grown to be the largest Family Law practice in Central Oregon. Under the guidance of managing shareholder Joel Kent, our Bend office has flourished by prioritizing client services and community involvement.
The Vancouver office of Stahancyk, Kent & Hook is conveniently situated in historic downtown, just minutes from the heart of Vancouver. Located in the Historic Charles Brown House, our staff is here for you when you need them most.
Our Astoria office is conveniently located in downtown Astoria, one block from the Clatsop County Courthouse, and serves clients up and down the Oregon Coast.
Finally, our Prineville office sits in a quaint area of town, just a few blocks off the main road. The office, located in a renovated home, prides itself on its comfortable setting.
Becoming a Client
Each office has a client advocate who will set an appointment for you with the attorney in our office best suited to solve your legal issue.
Bend and Prineville Offices
Shana Sellers
(541) 318-9115
shana@stahancyk.com
For general questions and information, contact info@stahancyk.com.
Once you have retained the firm to represent you, our team will be available to help you throughout your case. Each retained client is given the private cell phone number of their attorney because we understand that case emergencies do not only happen during business hours and the ability to speak to your attorney is invaluable to a quick resolution.
Do not send confidential information specific to your situation. Unsolicited information sent to our office does not create an attorney – client relationship and is not confidential.
Prineville Attorneys
Jody L. Stahancyk
Joel J. Kent
Frederick N. Schroeder
Prineville Office
Our Prineville office sits in a quaint area of town, just a few blocks off the main road. The office prides itself on its comfortable setting. Friends and family members routinely stop by, and some type of dessert always seems to be baking in the oven. Every summer we host a party for the Crooked River Round-Up out of the Prineville house.
Street parking is available.
History
Prineville, founded in 1868 by Barney Prine, was incorporated in 1880 under the leadership of Monroe Hodges, and is the oldest incorporated town in Central Oregon. Prineville is located on the beautiful Crooked River and lies almost exactly in the center of Oregon.
Originally a ranching town, Prineville has never strayed far from its roots, although it had a large part to play in the growth of the Oregon timber industry. The rugged frontier mentality of Prineville has inspired many innovators over the last hundred and twenty years. For instance, Les Schwab Tires started in Prineville and expanded to a nation-wide chain. This spirit of entrepreneurship and self-reliance, passed down through the generations of Prineville citizens, inspires Jody Stahancyk, who was born and raised in Prineville.
The first view of the property is this photo taken in 1917. It shows a view of the house lot from the street. In the 1920s, Jody Stahancyk's grandparents, Jozef and Anna Stahancyk, converted the property into apartments where many people lived under their ownership until they sold the house.
In the 1960s, Anna Stahancyk sold the house to her son Joe and a doctor by the name of Tom Matheson. They continued to house many boarders until a devastating fire destroyed the house and it was subsequently torn down. However, a few local citizens with the blessing of Joe Stahancyk salvaged some of the wood and other remnants.
The 1980s saw Jody Stahancyk and her sister new owners of the property, however, in the early 1990s they traded the property for land from their father, Joe.
The current structure was built in 1994 and is a gorgeous piece of modern craftsmanship that retains old charm. Many gatherings and events are held at the house annually, most notably Stahancyk, Kent & Hook's rodeo party which is hosted every June and attracts hundreds of friends of the firm. The party coincides with the Crooked River Roundup.
With Joe's passing in 2004, the Prineville location came under the wing of our Bend office. One can frequently find SK&H staff and attorneys working out of the Beaver Street house to serve the needs of the Prineville community.
Joel J. Kent
Practice Emphases
High Asset Divorce, Complex Divorce, Custody
Professional Experience
Joel founded the Stahancyk, Kent & Hook Central Oregon office in Bend in 1998 and has worked for the firm since 1994. He was elected a shareholder in 1999. Joel is a leading litigator in complex dissolution cases throughout the state of Oregon and successfully represents numerous clients in divorces involving complex financial disputes, business valuation disputes, custody disputes, support modifications, stock disputes, agricultural matters, prenuptial agreements, and post marital agreements. He has years of experience litigating, mediating, and settling divorces involving business interests and issues of business valuation. Joel travels statewide to accommodate client needs.
Education
Aloha High School
Beaverton, OR
University of Puget Sound
Tacoma, WA · B.A. Economics, Cum Laude
Seattle University School of Law
Seattle, WA · J.D.
Professional Activities
Joel is a member of the Family Law Section of the Oregon State Bar. He has been a member of the Central Oregon Matrimonial Attorneys for the last twelve years and the Inns of Courtsince 1999. He has served on the Deschutes County Family Law Advisory Committee since 2007.
Community Involvement
Joel believes that for everything he gets from the Central Oregon community, he must give back three times over, and the most important place to start is with the youth. Upon moving to Central Oregon, Joel began volunteering as a head coach with the Rimrock Volleyball Cluband has coached the eighteen-year-old girls' elite club team ever since.
Through the years, Joel's creative and effective coaching techniques have garnered numerous tournament wins. Joel's players have succeeded at a high level, including six High School Player of the Year Awards, 37 All-State players, and 10 State Championships with their respective high schools. Most players continue to college, the majority on volleyball scholarships, which Joel takes time to help them secure. Alumni from his teams also include three Collegiate All-Americans and a Head Coach at Eastern Oregon University.
Joel's focus on supporting children in his community does not end there. As the Chairman of the Annual Sparrow Clubs Fly Fishing Derby, Joel has helped lead the club's effort to match local children in medical need or crisis with neighborhood schools and young people who 'adopt' the child and family. By encouraging children who are personally hurting to help other kids, Sparrow Clubs "empower youth to transform feelings of purposeless, detachment, and anger into confidence, solidarity, and compassion." They believe that it is vitally important to provide children "with meaningful experiences that give purpose, teach compassion, and instill character, dignity, and a sense of community."
Awards
Interests
In addition to his love of volleyball, Joel is an ardent golfer and road biker.
Stahancyk, Kent & Hook PC Map:
Stahancyk, Kent & Hook PC Facebook Page: