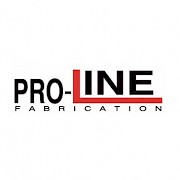 Phone1

: 541-447-4555

Web

: prolinefab.com

Adres

:

1440 Tom McCall Rd, Prineville, OR 97754

Category

: Metal Fabricator

SHARE





About Pro-Line Fabrication:
Welcome to Proline Fabrication where our quality exceeds expectations, and our product protects your truck. Proline has over 20 years of experience crafting quality bumpers, flat beds, cab guards and truck accessories designed for hard use.
Proline truck accessories, cab guards, bumpers, and flat beds see use every day on ranches and 4×4 trails across the country. Proline offers guaranteed parts and installation for almost every make and model of vehicle. Proline bumpers and cab guards are built to look great and protect the vehicle. Proline flatbeds are designed with toughness and functionality as a top priority.
A Little Bit About Proline
Proline Fabrication began over 20 years ago with the goal of creating hard use products for the ranching and farming community. Proline's owner Dean Pettyjohn started the business in 1988 in the shop at his home. After building a reputation for providing products that stood the test of time and held up to the rigors of hard use, the demand began to grow. In 2007 Dean moved his operation to his present day fabrication facility in Prineville, Oregon and the demand spread across the northwest. In 2010 Dean opened a second location (Bighorn Proline) in Powell, Wyoming.
Today Proline Fabrication offers their products through both locations, and a network of dealers across the northwest. Proline bumpers, flat beds, and other products can be seen on farm and ranch vehicles as well as hunting and recreation vehicles across the northwest. Proline products consistently outlast the vehicles they are installed on and many of his flat beds and bumpers have now seen service on several generations of vehicles.
Stop by or contact Proline today to learn more about the company and their products. Thanks for visiting Proline's online home!
Proline Bumpers, Flat Beds, Cab Guards, and Truck Accessories
Proline manufactures and installs some of the best cab guards, bumpers, flat beds, and truck accessories on the market today. Everything Proline sells and installs is designed to look great while standing up to the demands of ranching, farming, and outdoors lifestyles.
Proline Flat Beds
Proline Flatbeds are built to handle the tough demands of farming, ranching, and heavy utility work. Proline's standard pick up truck flatbeds are built to order for most makes and models of pick up trucks. Standard models can be customized and upgraded to suit almost any need.
Standard Flat Bed Features
Standard sizes 7' x 8.5' and 8' x 8.5'
Heavy Duty Steel Fabrication
Multiple Color Options
Mud Flaps
Light Package
Wood Decking
Gooseneck Access Panel
Spare Tire Access
7-Way trailer plug installed
Optional Flat Bed Features
Custom Sizes (8' x 9', 8' x 11.5', and more)
Extra Lights
Gooseneck Ball
Side Rails
Rub Rails
Tool Boxes
Metal Deck
Lumber Racks
Custom Colors
Pro-Line Bumpers
Proline truck bumpers are made to look great, and protect the trucks they are installed on. Standard pickup truck bumpers are made to order for most makes and models of pickup trucks. Bumpers for virtually any application can be made to order as well.
In addition to our standard bumpers we can custom fabricate bumpers with almost any option from cosmetic to practical. Just contact us to discuss custom bumper fabrication.
Front Bumper
All steel front bumper designed for durability and protection of your vehicle.
Standard Front Bumper Features:
Heavy Duty All Steel Fabrication
Multiple color options
Fog Light Ports
2" Receiver for Ball Mount
Available with or without brush guard
Optional Front Bumper Features
Extra Lights
Winch Tray
Winch
Custom Colors
Winch Front Bumper
Proline's winch front bumper is all steel fabrication and fully mounts and contains your winch.
Winch Bumper Standard Features:
Heavy Duty All Steel Fabrication
Multiple color options
Fog Light Ports
Installation of customer supplied winch
Available with or without brush guard
Winch Bumper Optional Features:
Extra Lights
Winch
Custom Colors
Rear Bumper
Proline rear bumpers are built with all steel fabrication for durability and function. Proline rear bumpers can also be custom ordered for almost any application, with almost any option imaginable.
Rear Bumper Standard Features:
All Steel Construction
Back Up Lights
Powder Coated
Proline Cab Guards
Proline Cab Guards are made to protect the cab and rear window area of trucks from the dangers that can come from loading and unloading tools and equipment from the bed. But not only does a good cab guard protect your investment, they ad a great custom look to any truck as well.
Cab Guards are available for most makes and models of pick up trucks, and can be custom fabricated for almost any application.
Cab Guard Standard Features
Steel construction
Powder Coated
Multiple Color Options
For most truck makes and models
Cab Guard Optional Features
Work Lights
Stop, Tail, and Turn Lights
Proline Accessories
Proline offers a nice selection of accessories from tow bars to hitches.
One of our best products is the fold down ball. We can install your fold down ball hitch in the same day.
Proline ATV Utility Trailers
Proline's ATV utility trailer is the newest hard worker in a line of tough products. This ATV utility trailer is built for working hard on the ranch, farm, or in the woods.
ATV Utility Trailer Standard Features
Available in 4' x 6', or 4' x 8' bed size
Double axle (gvw 1800), or custom single axle (gvw 950)
Torsion axle
Powder coated
Tube steel frame
2" ball coupler
Tie hooks
2 x 6 T&G Deck
Heavy Duty 6 ply tires
Optional side rails and lights
Proline Custom Fabrication
Customize our Standard Products
Proline's flat beds, bumpers, and cab guards can all be customized to fit almost any need. Whether its utilitarian, or cosmetic we can probably add it to your product. Contact us and we're happy to discuss any custom option you may be interested in.
Custom Cut Logos or Brand
Additional Lighting
Custom Colors
Custom Fabricated to fit almost any vihicle
Additional Tow Points
Additional Railing or Tie Down Points
Custom Fabrication
We build some of the best bumpers, flat beds, cab guards, and truck accessories available today. But Proline is also a full service custom fabrication shop that can fabricate many different custom items. Just contact us and run your idea by us.
Steel Fabricated Light Fixtures
Custom Fabricated Railings
Ornamental Steel Work
Proline Product Installation and Service
Installation
Proline will remove your factory installed parts and install our Proline replacement parts and accessories. In most cases our standard pricing includes complete installation. Our installation includes any lighting and wiring necessary for your product to be fully functional when you leave our facility.
Service and Maintenance
Proline can maintain, repair, and service any of the products we carry. Contact usto schedule service, maintenance, or repair work.
Lighting Repairs
Wiring Repairs
Mechanical
Jessie@prolinefab.com
dean@prolinefab.com
Pro-Line Fabrication Map:
Pro-Line Fabrication Facebook Page: