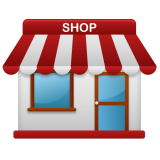 Phone1

: 541-447-0395

Web

: bimart.com/pharmacy

Adres

:

2091 NE 3rd St, Prineville, OR 97754

Category

: Pharmacy, Drug Store

SHARE





About Bi-Mart Pharmacy Levi J. Martin, PharmD:
Bi-Mart Pharmacies
Throughout the Pacific Northwest, there are few, if any, retail pharmacies that can compare to the quality, price, and professionalism of a Bi-Mart Pharmacy. For over 50 years Bi-Mart pharmacy staff members have been taking care of the health of our patients. Our pharmacies are staffed by highly trained Registered Pharmacists to answer all of your medication and health related questions. In addition, all our pharmacies have Nationally Certified Pharmacy Technicians and trained pharmacy clerks as support staff. We are devoted to the delivery of quality health care in all of the communities we serve.
Bi-Mart Pharmacies are conveniently located throughout the Northwest (click here for locations).

Check out the Pharmacy facts:
Bi-Mart fills over 4 million prescriptions annually.
We provide a walk-up window for added convenience.
Bi-Mart maintains your personal medication profile.
Bi-Mart bills most insurance companies directly.
Bi-Mart Pharmacists will consult with you on your prescription and over the counter (OTC) medications.
Most Bi-Mart pharmacists are immunization certified and available to provide adult immunizations (check with your local Bi-Mart for times and availability).
Bi-Mart accepts FSA cards for prescription and qualifying OTC purchases.
HOURS
Monday - Friday 9 am - 7 pm
Saturday 9 am - 6 pm
Sunday Closed
Bi-Mart Pharmacy Levi J. Martin, PharmD Map: