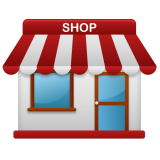 Phone1

: 541-416-8866

Phone2

:

Cell:541-419-6033

Adres

:

912 SE Combs Flat Rd, Prineville, Oregon 97754

Category

: Plumbing, Plumber

SHARE





About Guarino Plumbing Services, LLC:
JOE THE PLUMBER
Plumbing: New, Remodel, pipe leaks, drain cleaning, water heaters,winterizing homes. Anything to do with plumbing Joe the Plumber can do it. He has been plumbing for the past 18 years. We are an honest professional company. We
Guarino Plumbing Service (GPS) has been building a reputation as a company you can rely on for dependable service and value. Our mission is simply to perform at our best, for all of our customers, every day. The Owner, Joe Guarino (yep he's Joe the Plumber) has years of experience and uses that experience to make sure you receive the best service possible That begins the moment you call, with a courteous greeting, prompt attention and reliable service at a reasonable cost. At GPS, you can be sure of fair, consistent pricing. Our prices are an accurate reflection of our actual labor, material and overhead costs. We never size up our customers or increase our prices when demand peaks.
SERVICES
Broken Pipes & Water Heaters * Copper Water Line Repairing * Customer Showers * Drains * Electric Power Rotting * Faucets, Sinks & Toilets * Flood Controls * Flooded Basements * Frozen Pipes Thawed * Gas Lines * High Pressure Water Jetting * Installation * Maintenance * Mold Remediation * New Construction * Pipes * Rehabilitation * Remodeling * Repair * Septic Tanks * Sewer Lines Rotted * Sewers * Tankless Water Heaters * Tree Root Removal * Water Damage Fixed * Water Heaters * Water Leaks Fixed Pumping We specialize in "New Plumbing" Problems
CCB# 170026
Contact: Joe Guarino
Guarino Plumbing Services, LLC Map:
Guarino Plumbing Services, LLC Facebook Page: