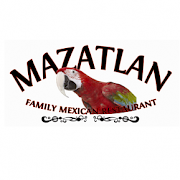 Phone1

: 541-447-7437

Web

: www.mazatlancentralor.com

Adres

:

887 N Main Street, Prineville, OR 97754

Category

: Restaurants, Cafe

SHARE





About Mazatlan Family Mexican Restaurant:
At Mazatlan, we are committed to satisfying our customers with great food and excellent service. We offer a wide variety of delicious dishes for Lunch and Dinner. Whatever you're in the mood for, you can find it here!

Take a look at our wonderful menu and you'll find everything that you need!

We hope to see you soon!
Catering

Hey, we know you love EASY.
We know you love GREAT FOOD...
And we know you love your FRIENDS and FAMILY!!!
So maybe you didn't know we can make all of your LOVES come together.

Are you planning a special event? Let us take care of all the details for you!!!

Soon you'll be able to take care of your catering needs with a few clicks.

Come back to see this page!!!

Can't wait?
Call or stop by now and we'll CATER to you!!!

Contact Us About Catering!
BUSINESS HOURS
Monday-Thursday: 11:00 - 21:00
Friday-Saturday: 11:00 - 22:00
Sunday: 11:00 - 21:00
Mazatlan Family Mexican Restaurant Map:
Mazatlan Family Mexican Restaurant Facebook Page: