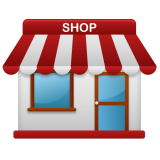 Phone1

: 541-447-8288

Adres

:

555 N Main St, Prineville, OR 97754

Category

: Restaurants, Cafe

SHARE





About Panda Restaurant:
Great Service = Great Sales.
Panda's great food, great service, and great ambiance have won the hearts and taste buds of our customers for the last 39 years. Our guests and associates have been and will remain the key to our success. We acknowledge and emphasize the continuing importance of customer service in our business, thus the theme Great Service = Great Sales.