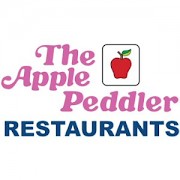 Phone1

: 541-416-8949

Web

: applepeddlerrestaurant.com

Adres

:

1485 NE 3rd St Prineville, Oregon 97754

Category

: Restaurants, Cafe

SHARE





About The Apple Peddler:
No matter what you're hungry for – you'll find it at The Apple Peddler
Apple Peddler Restaurant offers an authentically all-American dining experience for the whole family with four locations across Oregon and one in California.
Founder and owner Carl Wheeler has always appreciated families enjoying themselves at meal time. He started working in the restaurant industry at a young age and as a teenager, he helped in the kitchen of his parents' restaurant. With the experience from working at his parents' restaurant under his belt, he found employment with a growing family restaurant chain. He worked his way from cook to vice president. After years of continued growth and experience as vice president, he left in 1987 and opened his first Apple Peddler Restaurant.
Thirty years ago, the flagship restaurant opened in Roseburg, Oregon and soon relocated 12 miles north to Sutherlin. Today, the Apple Peddler Restaurants serve the grandchildren of their first patrons in Sutherlin, White City, Prineville, Hines-Burns, and Crescent City. While times have changed and the business has grown, they still cook your favorite home-style dishes using only farm-fresh ingredients. Try the award-worthy steak and eggs or the hearty meatloaf, which is Carl's mom's classic recipe.
The Apple Peddler Restaurants were built on a strong foundation of teamwork, great management, and a stellar menu. The restaurants continue to build on that foundation every day, creating a top-notch customer experience. Each location has an excellent staff managed by a strong and knowledgeable management team. The staff works diligently every day and creates a comforting and friendly environment for customers.
Comfort food is best enjoyed in a comfortable setting. It's nice to see parents taking their children out to dine together and even better when children bring their elderly parents to a place where hospitality is more than just a word. The Apple Peddler Restaurants embody hospitality and comfort. Each meal is a reminder of home and the kind of food you would find on the family dinner table.
So come on by and enjoy a delicious meal with us and we promise you'll leave feeling better than you did when you arrived!
Oct - March: 6am - 10pm
Summer: OPEN 24/7
The Apple Peddler Facebook Page: